Let's play: 'IT values or hipster folk band?'
Here's a load of management babble from Insight Enterprises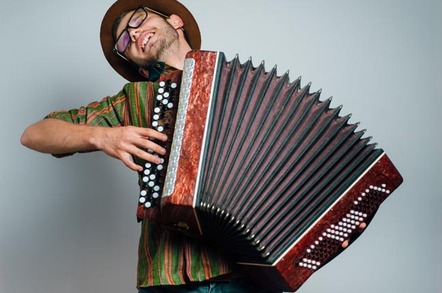 Anyone that thinks Hunger, Heart and Harmony sounds like a Mumford & Sons-type folk band would be wrong: they represent the core values of IT reseller Insight.
The three H's make perfect sense to El Reg, they're definitely not meaningless management babble, the kind a four-year-old might unwittingly utter while going through potty training.
"Driven by our core values - Hunger, Heart and Harmony - our dedicated team-mates consistently go above and beyond for our clients to help their businesses run smarter," said Insight CEO Ken Lamneck.
What compelled the exec to recast the corporate mantra in press release format? Insight has jumped 19 places in the Fortune 500 ranking to 474 for 2016, and though it is still short of the 460th spot inhabited in 2012, the company is moving in the right direction, no doubt helped by values.
This got us thinking at The Register that perhaps we should try to solidify our reason for being, the tangible values that make us tick, so here's a go:
Red, Raw, Rag.
These are self-explanatory but just in case readers want to know more, the beardy, folk-ish types amongst us at Vulture Towers will be telling all at HPE's boozer in central London next month with guitars 'n' shit.* ®
* Not really.
Sponsored: Minds Mastering Machines - Call for papers now open