Remember the days when you could accurately predict what would appear in next year's version of Office or Windows by looking at CNet's Top 10 download chart this year? Well, happy days are here again.
Redmond has unveiled a card-based collaboration tool that will be bundled with enterprise editions of Office. Microsoft Planner takes Trello, gives it a slick coat of paint and adds some nice reporting graphics.
As you can see in the video below, that's about it. Basically it wraps the Trello website into an app.
Trello emanates from Joel Spolsky's Fog Creek Software, which gave the world the programmers' watering hole, Stack Exchange. Trello was spun out after receiving a $10m VC injection two years ago.
Enterprise pricing ranges from $8.33 to $20.83 per user per month, although the free version provides a handy resource for thousands of teams and community groups. Trello also has open APIs that can be accessed, not always reliably, by a range of native and third-party apps.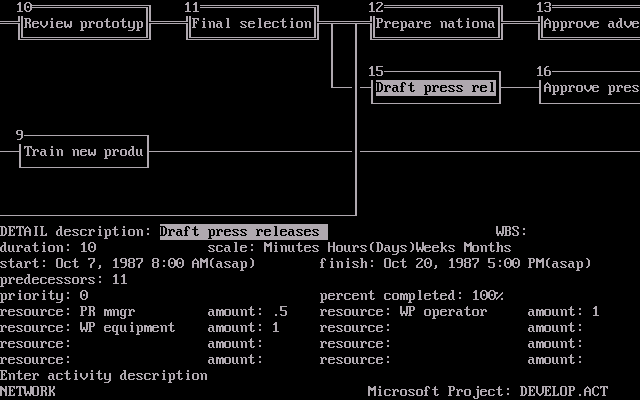 Microsoft Project 4.0 for DOS
Microsoft has more than thirty years' experience in flogging project software. Redmond acquired the DOS application Project in 1985, which became Microsoft Project 2.0. Today Microsoft continues to sell cloud, server and standalone client versions for businesses that need its critical path analysis.
More details can be found here and here. And yes, it looks incredibly similar to Microsoft's GigJam. ®
Sponsored: Webcast: Simplify data protection on AWS