That didn't take long: Shareholders sue Oracle in 'fake cloud sales' row
Complaint accuses Big Red of mishandling finances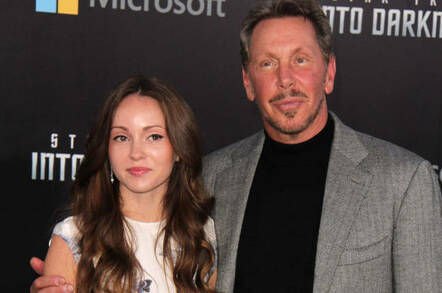 Just days after Oracle was sued by an ex-employee, who accused the IT giant of making up its cloud sales figures, its shareholders are now hauling the company into court.
A complaint [PDF] filed on behalf of Oracle stockholders by investor Grover Klarfeld alleges that the database goliath put their investments in the company at risk: Oracle's share price dropped four per cent – wiping $6bn off the value of the biz – when claims that the company inflated its cloud revenues emerged.
The lawsuit points the finger of blame for this dip at Oracle's top brass: supremo Larry Ellison, and co-CEOs Mark Hurd and Safra Catz.
"The defendants made materially false and misleading statements regarding the company's business, operational and compliance policies," the filing reads.
The complaint, filed in the Northern California District Court, goes on to reference the whistleblower suit filed against Redwood City-based Oracle by ex-staffer Svetlana Blackburn last week.
Blackburn, who also sued Oracle in the Northern California District Court, accused her former employers of violating the Sarbanes-Oxley Act by misrepresenting the revenues for Oracle's Cloud Computing operation.
Like the Blackburn case, the Klarfeld complaint would look to collect money from Oracle, in this case to be distributed to shareholders, should the IT giant in fact be deemed to have violated accounting laws. In additional to Oracle Corp, the complaint names Oracle chairman Larry Ellison and CEOs Safra Catz and Mark Hurd as defendants.
"Because of their positions of control and authority as senior officers, the Individual Defendants were able to, and did, control the contents of the various reports, press releases and public filings which Oracle disseminated in the marketplace during the Class Period concerning Oracle's results of operations," the complaint says of the execs.
While Oracle did not comment specifically on the Klarfeld complaint, the company has vigorously denied the allegations made by Blackburn and said that it would be fighting the case, including filing a counter-suit against Blackburn for damages caused from the claim. ®