SCC blows up tech sevices balloon, fiscal '16 profits swell
House of Rigby not dumping kit sales, a 'hybrid IT world needs hybrid IT suppliers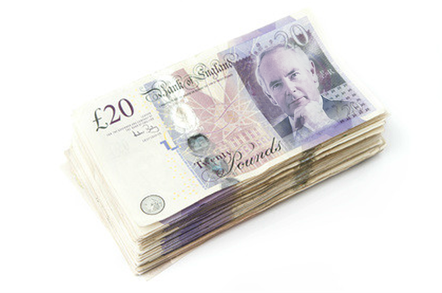 'Thank god for our IT services biz' might be the general sentiment expressed by top brass at SCC after another year when the shelf life for firms reselling hardware and software got a little shorter.
Services might not be coming good for all IT vendors - for that see the gloom at some of the majors - but they accounted for the lion share of UK gross profit at the Midlands-based reseller.
The company is two years into a project to re-engineer the business: in 2013, services generated 14 per cent of SCC's gross profit. By the close of fiscal '16 ended 31 March, this had shifted to 66 per cent, according to unauditied numbers.
"The real focus for us is on services and annuity revenues while maintaining the product business. All customer conversations are around hybrid IT. They need us to be a hybrid IT supplier," James Rigby, CEO at SCC told us.
The top line slipped one per cent to £653m, with product reselling down 0.6 per cent to £381m. The company said it held its sales position with tier ones vendors including Cisco, IBM, HPE and Microsoft.
Pass through business - where SCC uses its government accreditations to fulfil leads for third parties - dived to £73m from £115m, but we are assured the effort to expunge such low margin deals was deliberate.
The print services division which includes the M2 buy, grew 21 per cent year-on-year; and professional services slipped to £40m from £46m due to a stronger comparison period a year ago when businesses were escaping Windows XP for Windows 7.
Managed Services jumped from £64.7m to £70m, in a market that Rigby agreed was becoming commoditised. He said SCC had some "good wins" with customers including Next, NHS Blood and Konica Minolta.
And Data Centre Services - a big focus for SCC - leapt from £26m to £43m. The firm operates three data centres with 71 per cent utilisation of a total of 1,844 racks.
In this area SCC has made numerous investments in partial ownership of firms on mobile, hosted voice and unified comms and data connectivity, but their contribution in fiscal '16 didn't show up and won't until the deals move to full ownership.
Total gross profit in the UK was £95.5m, up from £90.9m in the prior year, operating expenses went up two per cent to £82.4m, leaving an operating profit of £13.1m, up 31 per cent.
Rigby told us it had a couple of projects on the boil to cuts costs including the automation of service delivery. It is also setting up a delivery centre in Vietnam to provide out of hours support for UK customers and some development work. ®
Sponsored: Minds Mastering Machines - Call for papers now open