Outsourcery: We've had offers for our assets (and, er, shareholders might get nothing)
Share trading in troubled AIM-listed cloud biz suspended as fiscal numbers postponed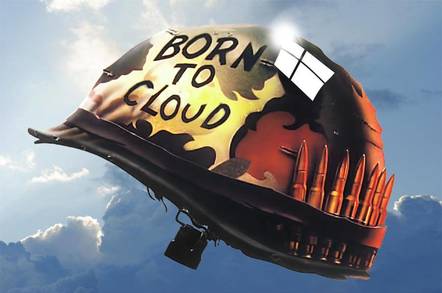 Investors in beleaguered cloud biz Outsourcery may well take a bath after the company confirmed it is in talks with suitors who made offers for its assets that will leave them little or no return.
The Manchester-based biz, set up by former Dragon Den's luvvie Piers Linney, revealed in April it was again running out of cash and was seeking to restructure, fundraise or dispose of assets.
Principal secured lender Vodafone gave Outsourcery some breathing space, agreeing to a finance deal to keep the wolves from the door as Linney and co pursued some sort of future.
Today the AIM (Alternative Investment Market)-listed business confirmed it had requested trading in its shares be suspended amid the offers.
"Outsourcery has received a number of initial offers for its assets, though the potential proceeds from the current proposals would potentially leave no or limited value to equity shareholders."
The company board said it was continuing to "carefully evaluate" the offers as well as other options to "strengthen the immediate and long-term financial position." Given the process, audited 2015 results due to be reported to the London Stock Exchange on 30 June have been postponed.
Outsourcery sells IaaS, apps and unified comms-as-a-service. It listed on AIM in May 2013 at 117 pence, but prior to today's suspension at 2pm, they were valued at 4.12 pence.
Unaudited sales for 2015 came in at £8.1m, up nine per cent, but this was short of initial forecasts for turnover of £11.1m, and of the reforcasted £8.5m.
The firm has not yet revealed losses, but at the half-way stage of the calendar year, adjusted losses were £2.1m, down from £2.8m, but this did not include restructuring charges, listing fees or employee share-based payments costs.
Outsourcery had tried to hire Insight UK boss Emma de Sousa, but she decided prior to the start date not to join the company – she would have injected much needed sales nous to the biz. ®
Sponsored: Minds Mastering Machines - Call for papers now open