Oracle to sue cloud sales 'whistleblower' for 'malicious prosecution'
Lawsuit wipes over $6bn from Oracle's value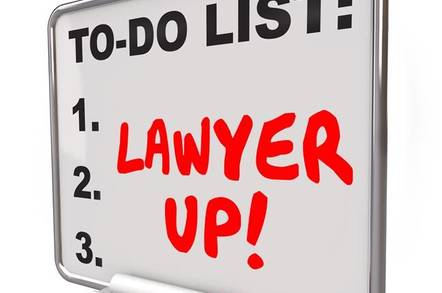 Oracle isn't known as a shrinking violet when it comes to legal battles, and it's coming out swinging over allegations that it was playing fast and loose with its cloud revenue reporting.
On Wednesday, Svetlana Blackburn filed a lawsuit with the US district court in San Francisco claiming that she was fired from the company for refusing to artificially inflate Oracle's cloud division sales, and alleged that senior directors had been padding its software-as-a-service and platform-as-a-service figures.
In her court filing [PDF], Blackburn claimed that she was a "senior finance manager" at Oracle and accused the database giant of serious financial wrongdoing. This has brought forth the wrath of Big Red, and it appears Blackburn has a fight on her hands.
"We are confident that all our cloud accounting is proper and correct," Oracle spokeswoman Deborah Hellinger told The Reg.
"This former employee worked at Oracle for less than a year and did not work in the accounting group. She was terminated for poor performance and we intend to sue her for malicious prosecution."
That Blackburn was only there for nine months is interesting. Your humble hack here has a family member who was employed at Oracle for many years and he says that after the firm's HR department makes you jump through so many hoops to join, getting fired is very tricky indeed.
Oracle's lawyers might not be the only ones investigating the lawsuit – the US Securities and Exchange Commission (SEC) could be getting involved too. When news of the lawsuit broke on Wednesday afternoon, Oracle's shares took a battering, dropping four per cent and wiping about $6bn off Oracle's market cap.
An SEC spokesman declined to comment on the matter, and we're still waiting on word from Blackburn's lawyer on Oracle's statement. ®