Virtual reality will take over the world by 2020, reckons analyst haus
Psst. I've got a bridge for sale if you fancy it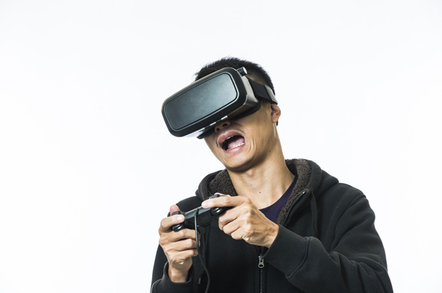 Think virtual reality headsets are for gamers? Think again, says analyst Forrester.
It reckons an estimated 52 million head-mounted VR displays will be in consumer and enterprise use in the US by the year 2020.
Facebook's Oculus Rift and HTC Vive will, the analyst reckons, break out of gaming and be used to create "a wide array of scenarios" in business-to-business and something it calls business-to-business-to-consumers.
The analyst sees potential in phone-based VR at places like estate agents and entertainment venues.
It reckons "true digital predators" will "go all in on VR" to either protect or extend their businesses and quotes car manufacturer Audi, which is using VR to offer virtual car-driving experiences, thereby protecting its dealer partners, rather than allowing somebody else to use VR and sideline the dealerships. ®