Go Comparex: Microsoft house counts cost of dealing with Gov.uk
Oh, and costly restatement from prior year didn't wax bottom line either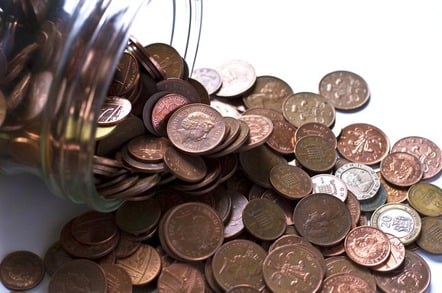 The cost of righting historic accounting wrongs and winning lower margin or empty calorie government business has left Microsoft licensing slinger Comparex UK nursing losses.
The firm piled on the British Pounds in the year ended 31 March 2015, growing turnover organically by a whopping 31 per cent to £41.95m, P&L accounts filed at Companies House revealed.
Comparex said a "large number" of private and public sector clients were picked up during the course of the year, and it also won a seat on several procurement frameworks.
"Gross margin however fell to 7.41 per cent, this is mainly due to decrease in gross margin from Public Sector business and, large number of new customer acquisitions, and corrections to the prior year, related primarily to overstatement of supplier rebates and revenues and cost of sales cutoff," it stated.
A hike in distribution costs and administrative expenses left Comparex with an operating loss of £968,762 versus an operating profit of £208,113 in the prior year.
After interest - no tax was paid in the year - the company made a net loss of £1.01m, compared to a profit of £158,862. Add to this the cost of the prior year adjustment of £1.29m and total loss for the financial year was £2.3m.
Comparex said it launched a services division in fiscal '15 to focus on the deployment and consumption of Office 365, Azure workload migration and software based professional services.
Microsoft has shifted many of its financials to the cloud - half the fees resellers make comes from sales of online wares, and will likely raise the proportion further over the coming years.
After the year closed Comparex won a number of public sector deals including a hefty one with the Ministry of Defence, and of course the parent company went through a sales process without finding a buyer. ®
Sponsored: Minds Mastering Machines - Call for papers now open