Unprecedented number of customers swimming off to cloud, says Barracuda
On-premises IT-slingers to navigate murky waters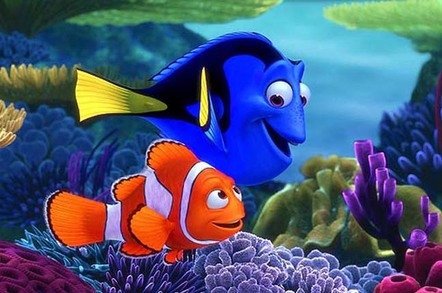 Comment Barracuda customers have started moving data and applications to the public cloud at a surprisingly fast and unprecedented rate, with on-premises IT facing a rocky road to becoming a wasteland.
So says Michael Hughes, the company's EVP for worldwide sales. For every app and accompanying data that is moved to the public cloud there is then no need for on-premises server and storage resources for that app and data. It becomes a closed door for further on-premises IT sales, with cloud killing on-premises storage and servers for the moved apps.
If customers are Office 365 users, then they are receiving encouragement from Microsoft to move to Office 365 in Azure. According to Hughes, more and more of them are doing just that, with Exchange often being the starting application. Whether these customers end up being 100 per cent all in the cloud is the $64,000 question. According to Microsoft, he says, 80 per cent of the Fortune 500 are using Azure in some way already.
This is an IT department-sanctioned move. Hughes said: "The Office 365 rate of change is as fast as server virtualisation or even faster." The amount of movement is moving to and past 50 per cent for Office 365 email.
Azure has some security and protection features and these are good enough for many customers. Others, the sorts of people who buy Barracuda kit, want multiple layers of security and more granular security. They want to replicate their on-premises facilities and Barracuda can help them do that with its Azure offerings.
The situation is different with AWS as its use is generally not a mainstream IT department; instead business units buy it, as a tactical service sometimes. This can be invisible to central IT and that makes it more vulnerable to hacking and malware, in Hughes' view, and central IT, with its protection and security disciplines could help, only it hasn't had its customary input.
What about Google's cloud? It's behind AWS and Azure in enterprise penetration, Hughes says: "It's a two-horse race right now." Google is investing and can invest more, it has thousands of customers and a corporate footprint. It will likely become more important and Barracuda has just started talking to Google.
Hughes thinks AWS and Azure want mission-critical apps and data moved to their clouds because it is stickier. The pace of innovation in these two clouds is mind-blowing, Hughes says, pointing to Amazon's announcement of 13 new new products in an hour at its recent Re-invent conference.
The future for traditional business IT? "I think on-premises is heading down a rough road." He says many financial analysts think on-premises IT will become a waste land, leaving only edge devices and routers behind an empty core
Surely on-premises will be around, the long tail as it were, for a long time? "The slope to the long trail is shockingly steep," and the move to the cloud has accelerated in the last nine months.
Barracuda is learning to swim in the cloud sea. Hughes is an on-premises doom-and-gloom man but he smiles when he looks up to the clouds. That's the future and it's bright. ®
Sponsored: Minds Mastering Machines - Call for papers now open