Server makers love Intel Xeons (true) - but not the price tag
Enough to make room for AMD and ARM rivals in 2016?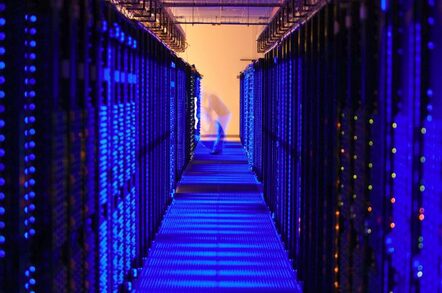 Amazon, Google and other giant cloud companies are buying server CPUs in huge numbers, helping to increase global shipments in 2016 for x86 and ARM server class microprocessor by 3.5 per cent to 22.9 million shipments.
Strong demand means rising average selling prices (ASPs) - up 25 per cent between 2010 and 2015 - and revenue growth for a market expected to grow at 2.2 per cent CAGR from 2015-2020 to $15.3bn in 2020.
The growing use of server class CPUs in non-server hardware is another major sales kicker, with 17.3 per cent of x86 and ARM server-class processors destined for storage, networking and embedded systems in Q1, 2016, compared to 8.8 per cent in Q1,2013.
The numbers are from the tech market research firm IDC and confirm the dominance of Intel in server-class microprocessors, with AMD nowhere to be seen. Intel accounted for 93 per cent unit share in 2010 and 99.2 per cent in the last quarter of 2015.
But IDC thinks that stronger competition will be provided by AMD and various ARM vendors, with the major cloud vendors and server makers in China keen to explore cheaper options than Intel.
Competitors to Intel's Xeon E5-26xx line due out in 2016 and 2017 include AMD's x86-based Zen and a clutch of ARM-based chips. ®
Sponsored: Practical tips for Office 365 tenant-to-tenant migration