IDC rolls out all-flash crystal ball again and it's all gone a bit weird
Where are Dell, HDS and Violin Memory?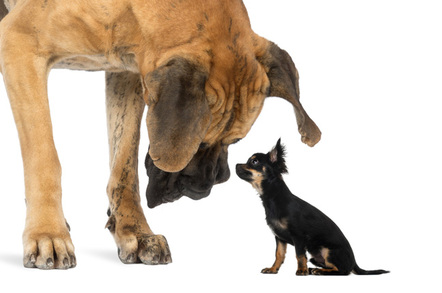 IDC has issued all-flash array revenue numbers showing EMC is the belle of the AFA ball, with Pure fourth in the market, behind EMC, IBM and HPE, while NetApp and Huawei are wallflowers.
The numbers more or less agree with Gartner's all-flash array (AFA) supplier revenue shares published in April, but differ in detail.
We haven't seen the actual IDC Quarterly Enterprise Storage System Tracker report for Q4 2015, and so do not understand what IDC means by an all-flash array product or supplier, what and who is included and what and who are excluded.
However, going by the numbers supplied EMC is walking away with the market and the top six vendors owned 85.4 per cent of the AFA market revenues in 2015, leaving just 14.6 per cent for the "others" category, which, on the face of it, includes Dell, HDS, Kaminario and Violin Memory.
Here are the IDC numbers:

IDC all-flash array supplier revenue numbers for cy and Q4 2015.
EMC had a 40.3 per cent share of market revenues in the final 2015 quarter, followed by IBM (15.3 per cent), HPE (14.3 per cent) and Pure (12.6 per cent). NetApp is behind in fifth place with just 4.3 per cent.
Then, to our surprise, is Huawei in sixth place with 0.5 per cent, which makes us ask: where are Dell, HDS, Kaminario and Violin Memory? They're not mentioned at all. Is IDC doing a Gartner and excluding certain AFA products because they are not exclusively AFA product lines?
Secondly, with Huawei mentioned, are we to assume that Dell, HDS, Violin and Kaminario revenues are lower than Huawei's, and they are included in the others category? As are SanDisk (InfiniFlash), Tegile and Tintri, presumably.
Violin's Q4 2015 quarter was a $10.9m, one indicating a $44m run rate, more than the Huawei numbers. Is IDC only counting strict product revenues and excluding services?
We've asked IDC for answers to these questions and will update you with whatever answers we get.
Since Dell is buying EMC, it will acquire the top AFA dog position in the table later this year, assuming the acquisition goes through.
Unless HDS and NetApp grow their flash array revenues substantially the disk array to flash array transition will see them demoted as enterprise storage array suppliers, compared to their competitors
A last point: the Others category is shrinking, showing that established vendor dominance is growing and that any room for new entrants, like DDN with FlashScale, and Nimble, will be hard to find. The raft of NVME over fabrics AFA startups, such as Apeiron, E8 and Mangstor, will be looking for superior array access latency and performance to force their way in. ®