Qualcomm wheels out new set of Snapdragon Wear chips
Wearable-friendly silicon is aimed at lifestyle IoT items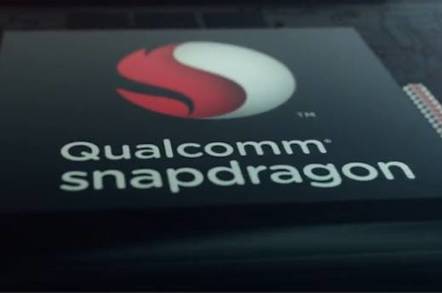 Qualcomm has announced it will be launching a new series of Snapdragon Wear chips aimed at wearable devices.
As wearable technology expands, the new chips will power devices that are aimed at specific audiences, such as kids' watches or watches for the elderly, fitness trackers, smart headsets, and wearable accessories.
The Snapdragon Wear 1100 has a Cat 1 modem as well as support for Wi-Fi, Bluetooth and sound input, allowing devices to be powered by voice.
It also includes Qualcomm's iZat location technology that allows the chip to calculate position, velocity, and time – useful for fitness trackers.
The chip also supports a hardware-based random number generator for security purposes, should the device be used as a digital wallet, allowing the wearer to pay for goods with the flick of a wrist.
Qualcomm began developing its wearable chips in 2014, and recently announced that there are now 100 wearable products based on its technology. It has also immersed itself in more complex wearable technology with the release of its Snapdragon Wear 2100 chip. These chips are made to handle multi-purpose wearables such as smartwatches or smart glasses.
The new chips show Qualcomm is expanding its interests beyond the mobile phone market and is following the trend into IoT technology. In an interview with VentureBeat, Pankaj Kedia, senior director and business lead of smart wearables at Qualcomm, said: "IoT is a large space for us. When we think of smart bodies, wearables is part of that space. There's a lot of excitement in this part of the industry." ®