Microsoft wants to fling money at startups. Don't all rush at once
Good news if you're in Silicon Valley or Tel Aviv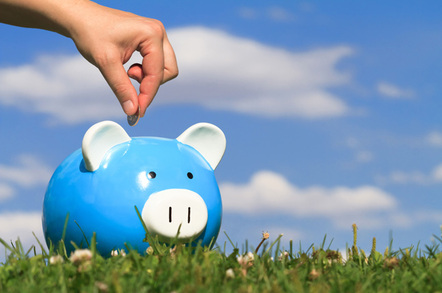 Microsoft is stretching out its foot to dip a tentative toe into the waters of early stage investment, under a revamp of its Microsoft Ventures programme.
Announcing the plans to plough more money into startups, Nagraj Kashyap, veep at Microsoft Ventures, said: "In Microsoft's history of engaging with and supporting startups, we've done a lot of investing, but not a lot of early stage.
"Because we would often invest alongside commercial deals, we were not a part of the early industry conversations on disruptive technology trends. With a formalized venture fund, Microsoft now has a seat at the table."
He continued: "On one side of the spectrum, we help early stage companies with tools, technology and consulting through Microsoft Accelerator. And at the other end is where you'll typically see our larger investments and acquisitions. Microsoft Ventures now fills a gap we've had somewhere in the middle of that range."
Not surprisingly the tech titan is starting with a presence in the San Francisco area, as well as Seattle, New York City and Tel Aviv, "with the goal of expanding to other geographies in the coming years."
Kashyap said that as the cloud "remains the single largest priority for the industry" the biz will prioritise investment in that area.
He said: "Companies developing product and services that complement Azure infrastructure, building new business SaaS applications, promoting more personal computing by enriching the Windows and HoloLens ecosystems, new disruptive enterprise, consumer productivity, and communication products around Office 365 are interesting areas from an investment perspective."
It will also be eyeing up businesses involved in machine learning and security.
He concluded: "We're not aiming to hit a specific number of investments annually, but you should expect steady activity over the course of the year." ®