P-TECH education program trial expanded (but not evaluated)
Big Blue's colleges boosted with another $4.2 million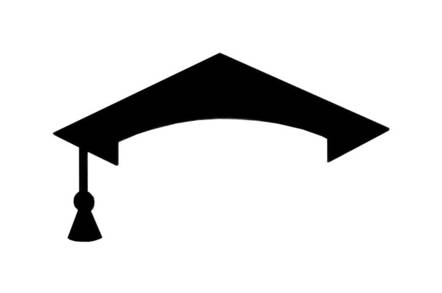 Why is the Liberal party promising money to recreate vocational training on an American model, when Australia used to have a working vocational training system of its own?
It'd be easy to blame Malcolm Turnbull, except that P-TECH pilots that began this year were kicked off by his predecessor Tony Abbott. The current leader of the Liberal Party is willing to sound enthusiastic at least long enough to promise AU$4.6 million to expand the pilot to 12 schools – even before the two existing pilot schools have had a chance to turn out graduates.
The idea of getting IBM to import P-TECH to Australia was embraced in 2014, and the first two institutions – Geelong's Newcombe Secondary College, and Federation University in Ballarat – launched their programs this year.
In Australia, P-TECH is pitched with a focus on STEM (science, technology, maths and engineering), which means it aligns with the political-educational obsession de jour.
The other notable characteristic of P-TECH here is the position held by corporate sponsors. IBM is merely the biggest name on the list; for a full list take a look over here.
In 2014, when Chris Pyne as education minister discussed the model with the Australian Broadcasting Corporation, it was noted that the P-TECH model gave corporate sponsors – in that instance, IBM, which conceived the program in America – input into curriculum.
In 2014, Big Blue veep Stanley Litow told the ABC IBM involvement in P-TECH schools included providing mentors, curriculum, and internships.
"And so they also work with the college to say these are the skills that we know should be matched to the post-secondary credentials, so that way when students leave the post-secondary world, they have not only a degree but also a degree that's informed by the skills that industry know are needed", he added at the time.
In Turnbull's latest announcement, PwC has been added to the big-name sponsors with curriculum input of some kind. He said "what PwC will do is provide mentoring here, one-on-one mentoring here at the school, take some classes, bring the kids into PwC for visits, so that they can see the relevance of the work they are doing".
The model is certainly beloved of the tech press and business press, but there's been little by way of any critical evaluation by journalists.
Questions that occur to The Register – which we're putting here because the only way to talk to Turnbull is to be in the press gallery, or at least be receiving his campaign e-mails – include:
Is P-TECH right for Australia?
In America, P-TECH was conceived not merely to address a skills shortage, but also to target disadvantage.
As The Economist explained in 2015: "Most of the pupils in Brooklyn's P-Tech are the first in their families to go to college. And most come from low-income and minority homes–96% of the students are black and Latino. About 80% of the students qualify for free or cheap lunches".
In Australia, P-TECH is not being pitched as solution to disadvantage, but STEM skill shortages. From Turnbull's transcript:
The P-TECH programme that is currently operating at a school in Geelong and Ballarat … is one that brings together with a school, a leading employer or employers in the relevant area of technology and STEM subjects generally.
Is a program designed to address America's chronic inequality and disadvantage the right way to address STEM training?
Six years of high school
Australia already puts students through six years of high school.
Yet that's a differentiator of P-TECH programs in the US. From The Economist again: "Unlike most American high-schools, it is a six-year programme instead of the usual four".
There's already a degree of kludge evident in how P-TECH got transplanted from the US to Australia. Here, it kicks in at Year 9 (source: the Skilling Australia Foundation) and tacks on extra study after Year 12.
What kind of degree?
Let's return to what Litow said in 2014: "when students leave the post-secondary world, they have not only a degree but also a degree that's informed by the skills that industry know are needed".
The Skilling Australia Foundation says P-TECH students who continue with the program beyond Year 12 can "achieve a STEM related diploma, advanced diploma or associate degree".
That looks very similar, to Vulture South, to achieving TAFE-level certificate.
Is it working in America?
With IBM's resources behind it, P-TECH has a formidable PR machine ready to pitch success stories (such as that from The Economist that I've already quoted from).
On the other hand, there's this from NPR: a less-than-rosy look at the operation of P-TECH's operation in Brooklyn.
"In fall 2014, P-TECH told NPR, 21 percent of grades earned by its students in college courses were D's and F's", NPR writes, and that suggests the students are being pushed into college courses before they're ready.
That's opened up a breach between educators and sponsors about how best to respond to this performance.
The program is also falling short of the hopes of IBM, its inventor and proponent. From NPR again:
"By June 2016, IBM says, about 1 in 4 of the original P-TECH students should have an associate degree. That, after five years, already beats the national graduation rates for poor community college students of colour.
"But the goal, on P-TECH's own website, isn't 25 percent. It's 100 percent in six years."
The Register notes this also emphasises the point that P-TECH wasn't conceived as the "STEM skills shortage" program it's pitched as in Australia, but to improve the educational performance of disadvantaged students.
What are the success criteria?
Since P-TECH schools only began operations this year, there's been no chance for any kind of performance assessment.
If we don't know what the success/failure metrics are going to be, however, P-TECH carries the danger of being nothing more than a pork barrel – a program to pitch into marginal seats, preferably in need of some educational TLC.
Given the debacle of TAFE reform, driven in part by a Federal government bent on pushing privatisation in the states (with incentives provided under the heading "asset recycling"), it's hard to have confidence in this announcement. ®
Sponsored: Minds Mastering Machines - Call for papers now open