UK distributor Steljes goes titsup
Specialist audio visual firm calls administrator as cash flow dries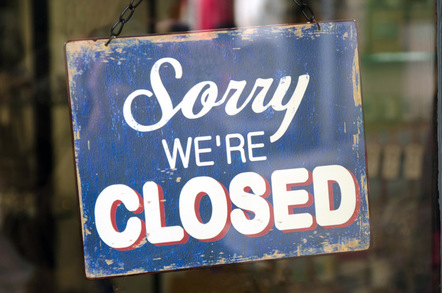 Specialist audio visual distributor Steljes Ltd has called in the administrators after liquidity dried up in what was its 29th year of commercial life.
The company had "suffered from severe cash flow difficulties over the past year", a rep at insolvency practitioner AlixPartners, which is managing the end of life process, told us.
He added that "despite an injection of funds from shareholders it quickly became apparent the company's cash position had deteriorated to the extent there was no alternative than to put the company into administration".
Like the rest of the hardware industry, AV sellers are finding business less profitable these days and Steljes, which specialised in flat panel projectors and interactive whiteboards, was not immune to this.
The firm's situation was not helped by its largest supplier, interactive whiteboard player Smart, breaking their exclusive distribution agreement by appointing Weston in April.
Steljes director Martin Large, who was with the firm for two decades, refused to comment specifically on any issues with Smart but he said a particularly weak May forced its hand.
"We were negotiating for additional funding from the banks and our forecasts took account of the appointment of Weston but what happened after made it impossible to operate, we'd reached a point where the business was no longer viable."
He said the organisation reached the half-way stage of May and "we'd virtually sold nothing".
Sources claimed Smart had given preferential pricing to Weston to win more business, but this was unconfirmed at the time of writing.
Large said it made two rounds of redundancies in the past 12 months to lighten overheads, and had now laid off the majority of its 100 plus staffers. A skeleton team remains at the business, helping the administrator sell existing stock and collect debts.
AlixPartners said the team are "currently investigating the potential to find a buyer for the business as a whole or in parts and welcome any expressions of interest".
El Chan asked if trade creditors can expect to see a return on their debts but the administrator said it did not have any further information at this stage.
In the year ended 30 June, Steljes reported a turnover of £53.8m, down £761,508 on the prior year, and made an operating loss of £1.27m versus a profit of £989,843 the year before. ®
Sponsored: Minds Mastering Machines - Call for papers now open