Trad software sales type looking for a break? Atlassian shrugs
Old world sales types unlikely to get a taste of young firms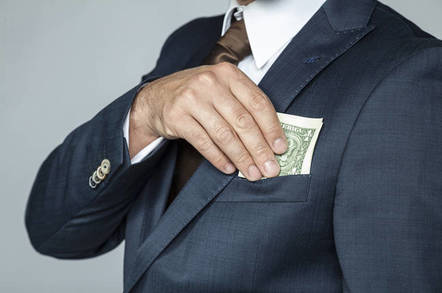 Most new companies are likely to opt for cloud-based software, the president of Atlassian said today.
And that might just bring a tear to the eye of traditional IT sales bods, given that the company had grown to its $117.9m Q3 revenue off 57,000 companies, without ever having a fleet of besuited sales types.
The JIRA and HipChat vendor sells both hosted and on-prem versions of its products, but the "lines have crossed" and it is cloud that is the main driver of growth. At the same time, building out its cloud infrastructure is a major investment focus for the firm that is sat on some cash after its IPO last year.
"Most new companies today" would opt for a hosted software product, president Jay Simons said, and developers in its own ecosystem tend to opt for the hosted product.
The server-based product tends to be concentrated in more traditional enterprises, often where other security and compliance issues come into play, for example in financial services. Nevertheless, it wasn't unusual for companies to switch between the two modes, he said.
"For us deployment options should be the customer's choice," he said.
While the firm has freed itself from the burden of feeding, watering and clothing a corporate sales team, it does work with partners trade customers, including the army of ISVs that produce plug-ins to its core platforms, and more traditional Sis.
Simons reeled off big consultancies like Deloitte, KPMG and Cap Gemini as traditional service providers who use its products internally or have integrated Atlassian's products into their own services. "They're more interested in service engagements."
Asked whether more traditional channel partners had a role to play for Atlassian, Simons said, "I'm sure that they do. If you look at the size of the opportunity of our customer base...and the landscape in any company can go from a software team…into line of business.
"For any company whether it's a boutique consulting company in the UK or it's Cap Gemini or KPMG there's a huge opportunity to apply Atlassian's products to problems inside a business."
But that assumes a prospective partner has some kind of IP to add to the JIRA platform. Otherwise why would a prospective customer bother with an intermediary, when the company's entire price list and pricing options is available for all to see on its website.
This is of course in stark contrast to the traditional enterprise software sales process, where as Simons put it, pricing was opaque and a salesperson's first task was to establish just how much pain the customer was in before starting negotiations. ®
Sponsored: Minds Mastering Machines - Call for papers now open