Airbus to build plane that's even uglier than the A380
Next-gen 'Beluga' heavy lifter due in 2017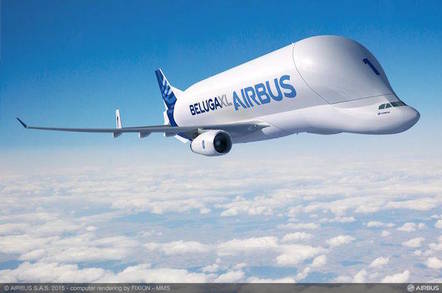 The A380 may be able to haul hundreds of people across oceans and continents in considerable comfort, but aerosexuals* find it hard to love on aesthetic grounds.
And now Airbus has signalled it intends to make even uglier planes next year.
You'll need to be a very dedicated aviation enthusiast to see the new ugly birds, because they'll be used by Airbus alone as heavy transport planes that schlep components to its assembly plants in France, Spain and Germany.
Airbus already operates a fleet of similar craft, known formally as the Airbus A300-600ST and informally as the "Beluga" because they are painted white and are as ungainly as the whales that share the name.
As the A300-600ST's name implies, the five current Belugas are based on the A300-600, a wide-body type that Airbus introduced in the early 1980s. Like any operator of large aircraft, Airbus prefers using more modern vehicles that keep fuel and maintenance costs down. With the A300 program having concluded in the year 2007 and Airbus possessing a like-for-like replacement in the form of the A330, Beluga-spawn is now on the menu.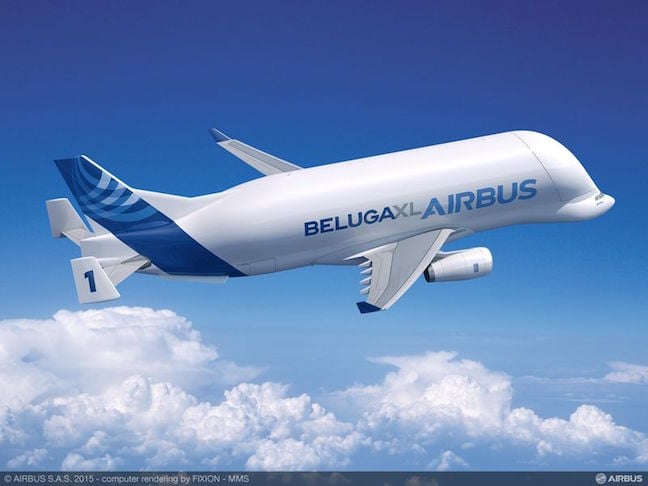 Look! Up in the sky! Is it a bird? Is it a plane? No, it's a whale.
Airbus says the new plane will differ from the A330 thanks to a "significantly enlarged upper fuselage, the modified forward fuselage section with a lowered nose and cockpit, a large forward cargo door allowing 'roll-on-roll-off' loading directly onto the main deck, and a pair of auxiliary vertical tailplane end-fins.
The plane-maker plans to make five of the new craft, using the A330 assembly line in Toulouse for the job. Assembly will start next year and once all five are in service, Airbus freight capacity will jump by a no-doubt-useful thirty per cent. ®
* As airport workers of The Reg's acquaintance kindly label plane-spotters
Sponsored: What next after Netezza?