Microsoft and SAP renew business vows in cloud
HANA for Microsoft Azure, Office 365 onramp for SAP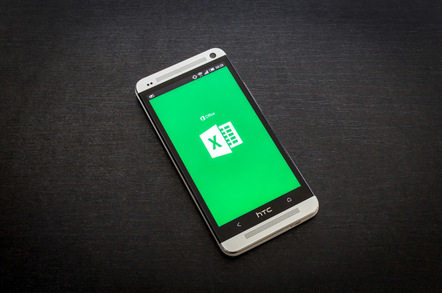 Microsoft and SAP are renewing their decades-old business intelligence and data partnership for cloud.
SAP's HANA elastic middleware will run on Microsoft's Azure cloud with certified support.
The agreement covers development, test and production workloads on SAP's HANA and SAP S/4 HANA – the version of SAP's enterprise suite.
SAP S/4 HANA is the version of SAP's suite that will only use HANA as its database layer and won't use other vendors relational databases.
Also announced Tuesday is agreement on application integration between Microsoft's Office 365 and SAP's apps with the ability to manage SAP's mobile apps via Microsoft.
Office 365 will feature integration with SAP's Concur, Fieldglass, SuccessFactors and Ariba services from the third quarter – with plans for greater integration in future.
Also coming is integration between apps build using SAP's APIs and Microsoft Intune for mobile device and application management.
It'll be possible to manage apps built using SAP's Fiori, the HTML5-based mobile UI framework, and SAP HANA Cloud Platform – that runs on HANA – via Intune in the third quarter.
The news came at SAPPHIRE NOW conference in Orlando, Florida, but the firms have been close allies in the non-cloud world of on-premises software for years.
Integration between Microsoft's Excel in the on-prem version of Office, the forerunner to Office 365, has been a staple integration.
Excel is used as a BI and analytics front end, with users able to build their own VBA-based Macros to suck in and query data held in SAP without needing full-fat BI tools.
Microsoft's database SQL Server, meanwhile, runs a large percentage of instances of SAP's on-prem ERP – serving as the database layer.
Certified SAP's ERP and HANA had already been running on Amazon's AWS, although in 2014 SAP moved to claw back customers and have them running on its own HANA-powered public cloud service. ®
Sponsored: Becoming a Pragmatic Security Leader