Hewlett Packard Enterprise hiring temps to cover for redundancies - sources
And dozens of staff directed to exit told 'we were hasty, can you hang on for longer?'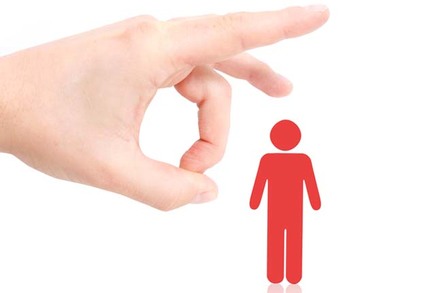 Hewlett Packard Enterprise is hiring temps to cover gaps caused by the exit of hundreds of techies it recently axed, some of whom provided services to clients including the Department for Work and Pensions.
This is according to multiple insiders, who told us the picture might have been worse had HPE not halted some of the job cuts before the end of last month when certain staff were given an 11th-hour reprieve.
HPE Enterprise Services sources said senior staff were waking up to the reality of what employing fewer heads in IT Outsourcing and Application Business Services meant for contract delivery.
"Now HPE is recruiting contractors to back-fill work that was done by people who left at the end of April. The Regional Delivery Centres (RDC) don't have the people or the skills. This is a triumph of dogma over practicality," our contact claimed.
Another claimed, "The loss of my department means the government department we provide IT Support for now has no one to support it. Quite literally no one."
He told us his unit had provided support to the DWP and other governmental departments. "Senior management in Erskine were panicking as it finally sunk in that there are no bodies on the ground at the customer site any more."
HPE is consolidating regional delivery centres in the UK, with ones in Newcastle and Erskine the only major hubs expected to survive. The firm is also looking to send services roles offshore to lower cost labour countries.
In total, 1,092 UK staff in Enterprise Services are on the chopping block including 780 in ITO, 173 in ABS and the rest made up in other services units, or sales, marketing, finance and supply chain departments.
The first of the redundancies was on 30 April and the last will be done and dusted by 31 October. HPE is including a voluntary redundancy programme for those who actually want to leave.
One source said HPE was using the term "bestshore", which he described as a "chilling phrase" to explain that any work not required by law to be delivered locally will be provided outside of it.
We are told that perhaps as many of several dozen staff that by mid-April had expected to leave were informed in the last week of the month that they actually weren't leaving after all.
"Some people were told minutes before their final meeting [in their] last week that they were not being made redundant in this round… there was talk of large holes in support," said an HPE contact.
He claimed the reprieve was only until the teams in Newcastle and offshore locations were beefed up.
HPE sent us a statement:
"Enterprise Services has been on a multi-year journey to transform, accelerate and grow and we are on the right track. As part of this process, the company undertook standard consultations with minimal impact on our clients." ®
Sponsored: Beyond the Data Frontier