Mega UK distributor DCC Tech: 2016 was our annus horribilis
Tab sales crash and loss of Samsung retail gig smacked it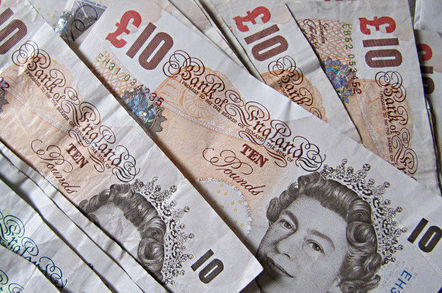 The once seemingly unstoppable distribution juggernaut DCC Technology hit some unmovable barriers in fiscal '16 caused by slumping tab and smartphone sales and the loss of a retail gig.
The parent of UK trading arm Exertis admitted today it had endured a "very difficult year".
The LSE listed firm still managed to bump up revenues nearly four per cent to £2.442bn for the year ended 31 March, boosted by ops in Ireland, mainland Europe and the supply chain business.
But the UK subsidiary (which accounted for 72 per cent of group turnover) was "materially affected by a reduction in sales of products from one large supplier, particularly in the first half of the year".
That one supplier, sources told us last year at the half-way stage of the fiscal, was Samsung, which began selling direct to large retailers, saving a layer of margin it previously passed to Exertis for fulfilling logistics.
DCC said other issues included "weaker than anticipated demand for tablet computing, smartphone and gaming products. These factors contributed to a like-for-like sales decline of seven per cent".
Tablet sales in the UK fell eight per cent in Q1 to 1.8 million units, according to stats from Canalys.
Other areas such as audio visual and components actually grew but they couldn't save operating margin, which fell to 1.4 per cent from 2.1 per cent a year ago.
Operating profit slipped 28.8 per cent for the fiscal to £35.1m but most of the damage here was caused during the first half of the year when operating profit fell more than 40 per cent year-on-year to £8.6m. It declined 22.2 per cent in H2 to £26.6m.
DCC said that in response to the "challenging market conditions in the UK", it "reduced" the cost base and is also trying to tap into demand for smart tech, network security and virtual reality.
"The capital infrastructure projects in progress will significantly enhance the IT and operational capability of the business, provide capacity for future growth and enable efficiency improvements. The projects remains in course for completion in the first half of 2017," the firm said.
DCC is continuing to move businesses in the tech group under the Exerts brand, and is upgrading the ERP and logistics infrastructure by building a new 450,000 sq ft UK distie centre while closing the "majority" of existing warehouses.
The Irish business benefited from the "continued recovery of the Irish economy", a strong showing in the Nordics and Benelux offset weaker demand in France, the firm said. The supply chain unit brought in new punters, albeit at lower margins, it added. ®
Sponsored: Minds Mastering Machines - Call for papers now open