Six weeks later, Verizon customers still bemoaning Frontier flubs
Frustration grows over lingering connection issues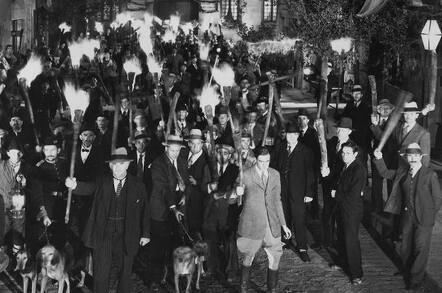 More than a month after promising to smooth over migration issues, ISP Frontier Communications is still being criticized for spotty service to former Verizon customers.
Frontier took over Verizon FiOS service in California, Florida, and Texas on April 1, and suffered almost immediate problems with connections in all three states, putting a damper on what had been hailed as a $10.54bn expansion for Frontier into the three most populous US states.
Frontier said that the initial blackout was quickly resolved and that other problems with the network would be resolved by mid-April.
More recently, the telco has said that the connection issues were limited to 1 per cent of its customers. Local reports from the affected markets, however, paint a different picture, and in many cases it seems both customers and government officials are losing patience.
Last weekend, officials in the city of Long Beach held a town hall to discuss the continuing problems former Verizon customers have been experiencing with their phone, TV and internet services now controlled by Frontier. Confrontations at the meeting became so heated that, at one point, a reporter with local TV news station KCAL says he had a physical confrontation with a Frontier staffer.
The frustration, it seems, is not limited to Long Beach. The Ventura County Star has been chronicling similar frustrations with Frontier customers around its area of the Los Angeles region.
Star reporter Gretchen Wenner said she has heard from the FCC that more than 1,500 people in California alone have gone so far as to file formal complaints with the Commission since the April 1 handover.
Just in from FCC: 1,538 complaints against Frontier Communications filed in California since April 1 @mikegatto pic.twitter.com/PrNv9VTP28

— Gretchen Wenner (@GretchenWenner) May 11, 2016
Now, state officials may be getting involved. California Assemblyman Mike Gatto (D-Los Angeles) plans to call Frontier executives in front of committee this week to discuss the outage and concerns that 911 emergency phone service was disrupted.
California is not alone in that concern, as all three of the new Frontier states have reported similar problems and concerns. Officials in Texas have formed a committee to investigate 911 disruptions, while in Florida, Attorney General Pam Bondi said that she has asked Frontier to issue refunds to all affected customers in her state.
Given the multi-million dollar fines recently levied for failing to provide 911 services, Frontier might want to sort itself out. Get in touch if you're having problems too. ®
Sponsored: Quit your addiction to storage