TalkTalk customers decide to StayStay after £3m in free upgrades
Profits halve in 2016. Otherwise biz as usual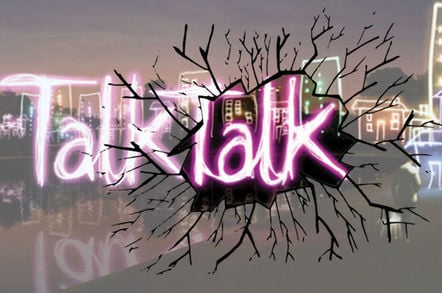 TalkTalk's profits plunged by 56 per cent during 2016 to a mere £14m, but chief exec Dido Harding claimed the company "bounced back strongly in the final quarter". That quarter was certainly unusual.
The firm recorded its lowest ever churn in Q4 despite experiencing a massive data breach just seven months ago. The fall in profits can mainly be ascribed to the "one off costs incurred" in 2016 in relation to the attack, which hit nearly 157,000 customers.
Those costs included restoring online capability with "enhanced security features", incident response and consultancy costs and providing free upgrades to customers.
Revenue increased 2.4 per cent to to £1.83bn. TalkTalk lost 101,000 subscribers in its third quarter after the attack.
Harding said of the biz's lowest ever churn, which occured this past quarter, Q4, when it added 148,000 new subscribers and stabilised its broadband base: "[That is]testimony to the speed with which customer sentiment towards TalkTalk has recovered, the success of our greater focus on existing customers, and the growing benefits of our simplification programme," she said.
Some 489,000 signed up to its "unconditional free upgrade offer" that we made available to all customers through December. That offer cost TalkTalk £3m.
Harding said: "TalkTalk is well-positioned to build upon our already strong credentials as the UK's leading value for money quad-play and B2B operator. There has never been a clearer space for a trusted value champion and our learnings from and experience since the cyber attack have helped to focus our plans for the year ahead.
"We see strong opportunities for growth across all our products, both for consumers and for businesses, against the backdrop of an increasingly supportive regulatory environment. As a result we are reiterating our financial guidance for [the full-year] of £320m-£360m. ®
Sponsored: Beyond the Data Frontier