Germans set to make schnitzel out of controversial Wi-Fi law
Deutschlanders could soon dump liability rule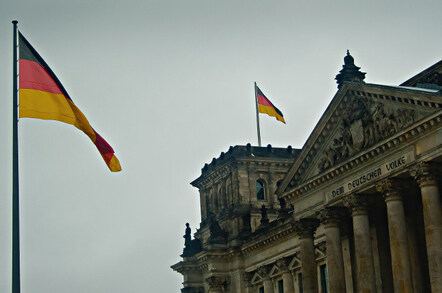 Germany could soon roll back a law that holds Wi-Fi network owners liable for crimes that individual users commit online.
Der Spiegel reports that, after months of negotiations, lawmakers in Germany have agreed to roll back rules that would hold the owner of a Wi-Fi network liable for crimes that occur on it, including copyright violations from illegal downloading.
The publication reports that the changes could be passed by Parliament as soon as next week.
Known as "Störerhaftung", the law has put liability on non-commercial hotspot owners and has led to many Wi-Fi networks in homes and small businesses being locked down from free public use out of fear that owners would be held liable.
A change in the rules could help bring about more Wi-Fi availability in cafes and other public places in Germany.
As noted by HelpNet Security, an investigator in the European Court of Justice issued an opinion in March that under EU law, the owner of an open Wi-Fi network (and in this case a member of the German Pirate Party) should not be held liable for illegal downloading of music files that had been conducted on his network, though he could be forced to password-protect or limit activity on the network in order to prevent further copyright violations.
"Any general obligation to make access to a Wi-Fi network secure, as a means of protecting copyright on the Internet, could be a disadvantage for society as a whole and one that could outweigh the potential benefits for rightholders," the opinion read.
A final ruling in that case has yet to be issued. ®
Sponsored: Minds Mastering Machines - Call for papers now open