Ireland's international tech sector bumps up against language barrier
A taxing problem for US and European firms relocating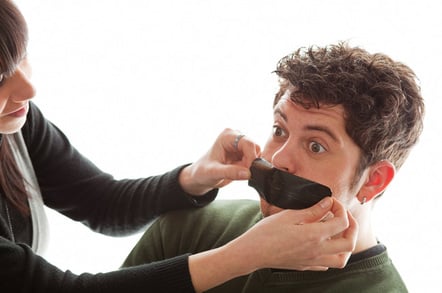 Ireland has a very good track record of using its corporation tax rate to attract foreign tech firms - anyone who is anyone is either in Ireland or has been here.
The number of jobs created down the years has been significant, especially for such a small country. The Industrial Development Agency (IDA) boasts that Ireland's "performance as a hub for Foreign Direct Investment (FDI) is unrivalled."
It also emphasises the country's "youthful workforce" that is "well-educated, mobile, ambitious and adaptable… It's our people and their skills, rich with creative and cultural DNA, which drives Ireland and its FDI investors' success."
According to the IDA, more than one in five private sector jobs in the economy is "as a result of IDA-supported Foreign Direct Investment" and close to 19,000 jobs were created by IDA client companies in 2015. In January, the agency reported that total employment at overseas companies in Ireland was 187,056 people, "the highest level on record".
It claims an additional seven jobs are generated in the wider economy for every 10 jobs created through Foreign Direct Investment and claims IDA client companies spend around €9bn on payroll every year.
But what's often overlooked is the European dimension to Ireland's success in attracting foreign money. Put simply, a significant proportion of positions, usually those that provide technical, marketing or sales support to other countries in Europe, require a foreign language.
The IDA has been keen to stress Ireland's multi-lingual credentials, claiming that "over half a million Irish residents speak a foreign language fluently" and close to 17 per cent of the population is of international origin. Its website contains a table of foreign languages spoken in Ireland. For example, nearly 120,000 people can speak Polish, 56,430 speak French, there are 27,342 German speakers and 22,446 Spanish speakers.
But Ireland is grappling with a language skills gap. An ICT Ireland and Irish Software Association (ISA) report from 2011 called The need for language skills in the high-tech sector argued: "An Irish workforce possessed of significant foreign language capabilities would serve to make Ireland a considerably more attractive destination for investment, as well as providing the skills required by our indigenous companies to expand into overseas markets".
In May 2015, the Higher Education Authority's National Employer Survey found a quarter of all employers: "Had a specific requirement for foreign language proficiency skills in their organisation" and the figure was 32 per cent for foreign employers. French and German were the most popular languages.
It also reported: "A higher level of language proficiency is required by foreign employer organisations where at least 60 per cent of all employer organisations indicated that they require at least full professional proficiency in their graduate recruits".
The issue raised its head again this year at a conference to mark the 15th anniversary of the Business German in Ireland (BuGI) working group in Dublin when the Irish employers organisation, IBEC, described Ireland's failure to meet the need for foreign languages as "the most intractable of policy challenges". A report in the Irish Times said business lobby groups in Ireland believed thousands of job vacancies could not be filled with Irish graduates "because of their chronic lack of German and other languages".
Ralf Lissek, chief executive of the German-Irish Chamber of Industry and Commerce, told the conference of the "absurd situation" of companies having to go to Germany to recruit Germans for roles in Ireland.
The Department of Education and Skills appeared to recognise the gravity of the situation when it launched a consultation on foreign languages in Irish education in August 2014. The consultation document quoted research by the European Commission that found Ireland had one of the lowest percentages in Europe of citizens able to hold a conversation in another language. It also stated that "the nature of employer demand for foreign language skills has important implications for the education system, for graduates and employers."
The foreign languages strategy was due to be published last year but nothing has been heard of it since a stakeholders' forum to discuss the findings of the submissions on the strategy on 18 June 2015.
One initiative in the pipeline that could help address the shortage of foreign language speakers is Tech/Life Ireland, a marketing and information portal due to launch at the end of May, that is to "attract global talent to Ireland."
The portal will use digital and social media "to showcase and evidence the great lifestyle, tech environment and job opportunities available in Ireland" to overseas technology experts "to move their careers forward".
The scheme's existence could be seen as an admission that Ireland is currently not in a position to fill foreign language vacancies internally. Paul Sweetman, director of ISA and ICT Ireland, which is involved with Tech/Life, accepts that the country "needs to grow our own talent as well as encouraging people from abroad".
But he argues the greater priority is to ensure there is "a good pipeline of tech skills that are needed in companies. Skills demand is a crucial issue for the tech sector." And he believes that "solutions for the skills demand piece will have an impact on the language issue as well".
Sweetman says it is as much about making Ireland an attractive place to come to work as it is about developing the right language skills in Ireland. "It's naive to think it's only going to be homegrown people; we have to be very open to diversity," he says.
"That doesn't let us off the hook in terms of making sure the quality of our education system is high," he cautions. "Languages are a key component of that, along with science, maths and technology." ®