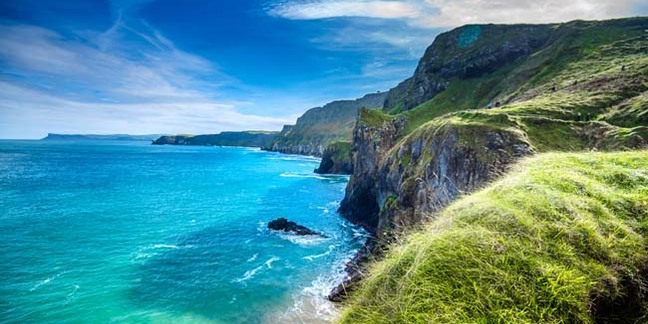 The mad money bags at Silicon Valley Bank (SVB) have announced they will be throwing an additional $100m at Ireland's Strategic Investment Fund, doubling the bank's involvement in the nation's tech sector.
SVB pledged its first $100m, to be paid over a five year period, back in 2012.
While not notably different from most banking exercises, this was pitched as intended to support the Republic's innovation sector through careful investment "collaboration" with the Strategic Investment Fund – or technically its predecessor, the National Pensions Reserve Fund, before the conversion from the latter to the former was legislated for by The NTMA (Amendment) Act 2014.
The Fund (for thus is it known) currently stands as a €7.9bn establishment which invests on a commercial basis in "sectors of strategic significance to the future of the Irish economy". In its work with SVB it will be identifying potential clients, and also investing in funds managed by the Santa Clara-based bank's capital arm.
Silicon Valley Bank has so far engaged in commercial relationships with 15 Irish businesses – including AMCS, Amplience, Accuris, Boxever, Clavis Insight, Diona, Fieldaware, Lincor, Logentries, Movidius and Profitero.
Now, to support its interests in Ireland, the bank's parent company — SVB Financial Group — has shifted former forex fox Clive Lennox from London to Dublin, as Director of Irish Business Development.
Commenting on the extra $100m, Phil Cox, President of EMEA and Head of Silicon Valley Bank's UK Branch, offered a canned statement about the agreement: "We're pleased to have met so many fantastic entrepreneurs in Ireland over the last four years, and are looking forward to expanding our relationships with Irish innovators with this new financial commitment. We'd like to thank the Irish government and particularly the Ireland Strategic Investment Fund for their support, collaboration and proactive approach to building the innovation economy locally."
The CEO of AMCS Group, Jimmy Martin, welcomed the news with some words he prepared earlier: "Ireland has so much potential to continue to mature as a powerhouse of innovation, but what every business needs to in order to grow is access to capital. This new pledge to our nation means that more businesses can benefit from Silicon Valley Bank's support, as we at AMCS have done."
Dave O'Flanagan, Boxever's CEO, added: "This year we accessed debt funding from Silicon Valley Bank which will help enable Boxever to create up to 100 high-value technical roles in Ireland. The team at SVB quickly understood our business model and thought creatively about what we were seeking to achieve with our series B round – it's a great working relationship."
SVB, which counts Cisco and Mozilla amongst its customers, claimed that it works with "more than 50 per cent of all venture capital-backed technology and life science companies" in the United States. The Californian bank opened its first branch in the UK in 2012, prompting chancellor George Osborne to celebrate the "knowledge, expertise and dedication that Silicon Valley Bank brings to the ecosystem" as yet "another important step toward our objective to make the UK the best place to start and grow the great technology companies of the future."
While the UK has failed to dominate the world of technology in the interceding four years, its westward neighbour hasn't done too badly, even if its progress continues to be dominated by foreign corporations, thanks to a pleasant, albeit monolingual, workforce and a forgiving corporate tax rate, and a rather quiet — including in its dealings with the press — Data Protection Authority. ®
Sponsored: Practical tips for Office 365 tenant-to-tenant migration