IT glitch causes 'nationwide' Post Office outage
'All fixed, nothing to see here'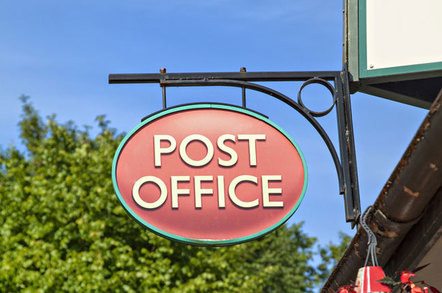 An IT glitch at the Post Office has caused a "nationwide problem" leaving thousands of customers unable to pay bills, post packages or collect benefits this morning.
The Post Office apologised on Twitter for the inconvenience caused by issues with counter services at some branches this morning, saying they had now been resolved.
One customer service rep from the Post Office confirmed to a customer on Twitter that it was a nationwide problem.
However, a Post Office spokesperson said only some of the group's 11,000 branches were affected, but could not confirm how many.
Customers took to Twitter to complain.
Looks like there's a nationwide glitch at @PostOffice..a fruitless trek to post eBay items this morning.

— Sarah Crowe (@yogigirlruns) May 9, 2016
So #London @PostOffice counters shut this a.m cos of computer glitch?!

— Karen Fenn (@karengfenn) May 9, 2016
@PostOffice Thanks! Irate ppl trekking from one P.O. to another to try to pay bills! Is this a nationwide prob? More info needed in branch

— Karen Fenn (@karengfenn) May 9, 2016
@karengfenn I can confirm that it is currently a nationwide problem. ~ Luke

— Post Office (@PostOffice) May 9, 2016
This is not the first time the Post Office has come under fire for IT problems.
Last year an independent report concluded that its Horizon IT system was responsible for accounting cockups that led to sub-postmasters being prosecuted for stealing from their tills.
However, the Post Office has refuted the findings, claiming the investigators were unable to show evidence to support their allegations regarding the Horizon system. ®