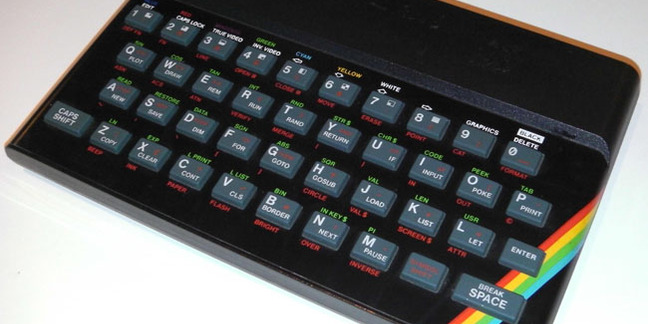 Emails are still trickling in with readers trying to trump the almost nineteen-year-old server we found was just being decommissioned back in January.
A recent missive from reader Ian piqued our interest because it said he's still running a Timex Sinclair 2040 printer bought in 1982!
The 2040's a thermal printer based on the ZX Printer, the £49.95 printer created by Sinclair to accompany its cheap-as-chips ZX81 computer. The ZX printer used 10cm-wide black paper with a silvery top layer. The printer evaporated that top layer, printing characters by exposing the black beneath. Characters occupied an 8x8 matrix at 32 characters per line and eight lines per inch. The machine's output was very hard to read: your correspondent had at least one teacher who refused to accept essays burned into the slightly grubby paper.
Timex did much of Sinclair's contract manufacturing and decided it might have a go at selling the ZX range into the USA, where the ZX Printer became the Timex Sinclair 2040. Improvements included a dedicated power pack.
Ian says his machine was acquired in 1982 and is still going strong. He uses it to print notes and labels.
He finds the appropriate paper on eBay or, when needs must, "a roll of fax paper cut down to the right size, then wrapped around a Pritt Stick* tube fits nicely in the paper roll area on the printer!"
Here's the 2040 in glorious action.
For what it is worth, our look at old machines has also included venerable DEC and Sun kit, a Tandy 102 laptop and the occasional 286 in production
If you've older machines still working, do let me know. ®
*A brand of glue stick
Sponsored: How to simplify data protection on Amazon Web Services