Have Microsoft-hosted email? Love using Live Mail 2012? Bad news
Redmond says it's time to make your peace with its mail client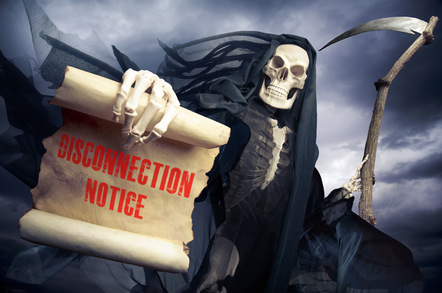 Microsoft says users who access their Outlook.com addresses with Windows Live Mail 2012 will soon be cut off from sending and receiving mail.
Redmond said in a notice to customers that as of late next month (the exact day was not given), accounts hosted on the outlook.com will no longer be able to sync with Live Mail 2012.
This means that any users who still run Live Mail 2012 will not be able to send and receive messages or sync contacts and calendar entries on any outlook.com, hotmail.com, live.com, and msn.com address. After the switch-off is complete, the Live Mail 2012 client will only be able to open files from outlook.com that have been stored locally.
This does not, however, mean that Windows Live Mail 2012 itself is being killed. Microsoft notes that the client will continue to work as normal with accounts not hosted on outlook.com, such as Gmail and Yahoo Mail addresses.
Microsoft says that the support termination is due to planned updates to the outlook.com service itself that won't be compatible with the aging mail client.
"The Windows Live 2012 email application does not support the modern synchronization technologies used by the new Outlook.com, so once your account is upgraded to the new Outlook.com, you will no longer be able to send or receive Outlook.com email from Windows Live Mail 2012," Microsoft explained.
In the coming weeks, it is advised that users running Live Mail 2012 find another client for their mailboxes. Microsoft recommends updating to the Mail app for Windows 8.1 or 10, getting an Outlook 2016 account via Office 365, or simply switching over to the outlook.com browser client.
Redmond is also recommending that users sync their stored Windows Live 2012 archives to outlook.com before migrating in order to keep their email archives. ®
PS: Microsoft says that Windows 10 is now active on 300 million devices. Which is nice.
Sponsored: Practical tips for Office 365 tenant-to-tenant migration