Woman charged with blowing AU$4.6m overdraft on 'a lot of handbags'
Cuffed for allegedly exploiting bank error with gusto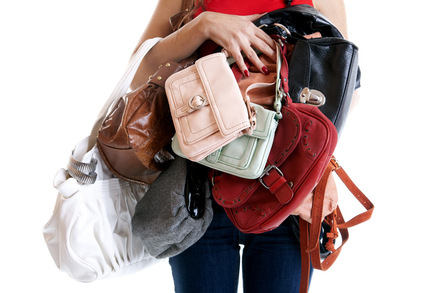 A 21-year-old woman has appeared in court in Sydney accused of taking advantage of a Westpac Bank glitch which saw her accidentally granted an unlimited overdraft against which she allegedly withdrew AU$4.6m, "part of which she spent on luxury handbags", as news.com.au puts it.
Chemical engineering student Christine Jiaxin Lee stood charged with "dishonestly obtaining financial advantage by deception and knowingly dealing with the proceeds of crime" after allegedly availing herself of the blunder to make withdrawals "on numerous occasions that totalled $4,653,333.02" between July 2014 and April 2015.
Westpac - which offers "a range of innovative financial packages to suit your needs" - claimed it had opened the generous line of credit four years ago. Although fraud cops began an investigation into the matter in 2012, it wasn't until March this year that an arrest warrant was issued.
Lee was cuffed by federal police as she attempted to use an emergency passport to board a flight to Malaysia from Sydney Airport on Tuesday evening.
In Waverley Local Court yesterday, magistrate Lisa Stapleton heard that Lee had "failed to notify the bank that she was not entitled to the money". Prosecutor Marc Turner said "the bank and police had tried to speak to her about the money but she didn't return emails or phone calls".
However, Stapleton reportedly agreed with Lee's defence lawyer Fiona McCarron when she said that police would "struggle to prove the spending of the money was illegal".
Stapleton said: "It isn't proceeds of crime. It's money we all dream of." In reality, Westpac gave the money to Lee, the magistrate noted. "If that was proved to be the case, then Lee would owe the money to Westpac and have to pay it back, but she wouldn't necessarily have broken the law," news.com.au elaborates.
Regarding just where the money went - with AU$3.3m still "outstanding" - McCarron told the court the cash "was partly spent on luxury item like expensive handbags".
"That's a lot of handbags," Stapleton correctly observed.
Arriving at court to bail his other half on a AU$1,000 surety, Lee's boyfriend Vincent King claimed he had "no idea" she had access to so much money, and had been completely oblivious to her situation until she'd called for help. Lee's freedom was granted on strict conditions, "including giving up her emergency passport and twice daily reporting to a police station". ®
Sponsored: Quit your addiction to storage