White House to bring us up to speed on artificial intelligence hype latest
Will AI kill or cure?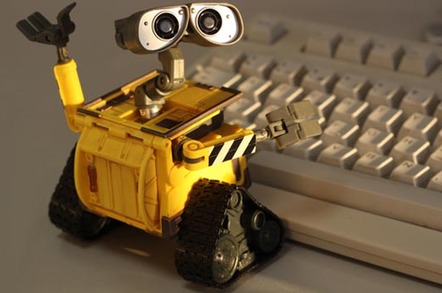 The Obama administration says it wants everyone to take a closer look at artificial intelligence with a series of public discussions.
The workshops will examine if AI will suck jobs out of the economy or add to it, how such systems can be controlled legally and technically, and whether or not such smarter computers can be used as a social good.
Deputy Chief Technology Officer Ed Felton announced on Tuesday that the White House will be creating an artificial intelligence and machine learning subcomittee at the National Science and Technology Council (NSTC) and setting up a series of four events designed to consider both artificial intelligence and machine learning.
The NSTC subcommittee will be tasked with identifying areas of the federal government where AI and machine learning technologies could be put into use for everyday activities. The members of the group, who will meet for the first time next week, were not named.
"Broadly, between now and the end of the Administration, the NSTC group will work to increase the use of AI and machine learning to improve the delivery of government services," Felton said.
"Such efforts may include empowering Federal departments and agencies to run pilot projects evaluating new AI-driven approaches and government investment in research on how to use AI to make government services more effective."
The special events will be held between May 24 and July 7, will take place in Seattle, Pittsburgh, Washington DC, and New York.
"There are tremendous opportunities and an array of considerations across the Federal Government in privacy, security, regulation, law, and research and development to be taken into account when effectively integrating this technology into both government and private-sector activities," Felton said.
Don't expect any heavy-duty engineering talk or breakthrough announcements from these events. The summits are largely designed to give the general public an overview of how AI and machine learning will be having an impact on technology and government policy.
The speakers at the event will include Felton himself as well as researchers from Microsoft and Google and law and computer science professors from academia. Hosting venues include the University of Washington, Carnegie Mellon University, and New York University. ®
Sponsored: How to get more from MicroStrategy by optimising your data stack