Opower, my power: Oracle spends $532m to get some utilities cloud, er, power
Nom-nom. Another day, another purchase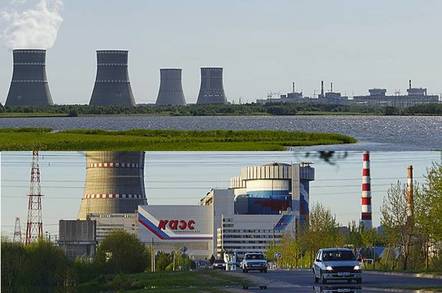 Oracle has announced it will acquire Opower in a $532m deal to close by the end of 2016.
Virginia-based Opower, which stores and analyses more than 600 billion meter reads from 60 million utility end-customers, is a public company.
Its shares were up 29 per cent in pre-market trading on Monday after Oracle declared it would be paying a 30 per cent premium ($10.30) on Friday's closing share price ($7.90).
Announcing the purchase, Oracle said the businesses would merge (PDF) to "become the largest provider of mission-critical cloud services to the $2.3tn utilities industry."
Opower's board of directors unanimously approved the transaction. CEO Dan Yates gave his nod to the deal, saying: "The combination will provide the industry with the most modern, complete cloud applications for the entire utility value chain, from meter to grid to end-customers. We are excited to join Oracle and to bring even more value to our customers as part of the Oracle Utilities Industry Cloud Platform."
In a letter to customers (PDF), Yates said the company would not be chewed up by the Oracle machine, in so many words:
As we create synergies with Oracle, we are 100% committed to keeping Opower innovative and nimble, with our own locations, leadership, go-to-market and delivery teams.
The definitive agreement follows Oracle gobbling payment company Textura for $663m last week, while Larry Ellison himself is rumoured to be in "advanced talks" to purchase Aston Villa.
It took Leicester City only six seasons following the then-Championship club's purchase by Asian Football Investments to win the Premier League. With Larry's backing, Villa will undoubtedly do it in five. ®