Roll up, roll up: Dot Net Solutions has a 'war chest'
Now for that fragmented Microsoft cloud and managed services sector...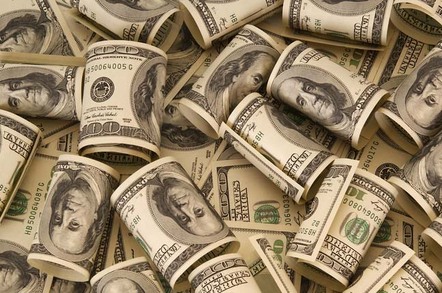 Microsoft minnow Dot Net Solutions is to stage a roll-up of the fragmented small biz managed services space in Europe.
Dot Net, a seller of Azure public clouds on which it provides app dev, messaging & collaboration, back-up and DR, has bagged unspecified funding from US MSP New Signature, which itself got $35m from Columbia Capital in 2015.
For those with short memories, Columbia - which replaces Dot Net's existing backer Bestport Capital - was the investor behind roll-ups in the Salesforce and Google channels, with its biggest sale to date being Cloud Sherpas to Accenture.
Dot Net founder and chief techie Dan Scarfe, told us New Signature and Columbia are looking to "replicate" the buy and build model on this side of the Atlantic.
"We were given a war cheat to buy a number of corporations and build a pure Microsoft managed and cloud service provider," he said. It will look to "beef" up existing skills by branching out into new geographies and sectors including data and analytics.
He said the "arms legth type funding" will allow Dot Net to continue operating as they had with the UK management team remaining on board.
The terms of the share swap were not disclosed, neither was the size of investment pot. One thing is sure, however, there are plenty of sub-£5m cloud firms out there in the UK alone that are ripe for the plucking.
If Columbia looks to follow the classic privcate equity path, it will look to reach a critical mass in five to seven years to attract an outsourcing giant, a rival or maybe an IPO. Dot Net didn't tell us the game plan.
In the year ended 30 June 2015, Dot Net turned over £4.5m, up from £1.98m in the prior fiscal, and reported a loss of more than £600,000, albeit beter than the £700,000 plus losses in the year before. ®
Sponsored: Minds Mastering Machines - Call for papers now open