Restaurant booked, flowers ordered ... Microsoft has a hot date for SQL Server 2016
Mark June 1 in your calendar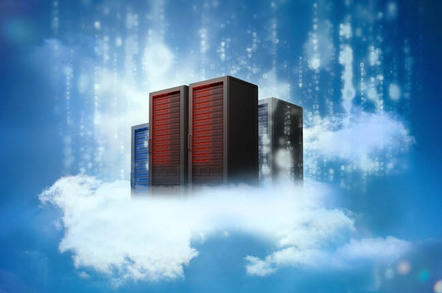 Microsoft has announced that SQL Server 2016 for Windows will go into general availability on June 1 and is positioning it against Oracle on cost, security, and speed.
The database management suite will come in three flavors – Enterprise, Standard, and Express – as well as a Developer SKU. Customers with a Microsoft Software Assurance contract can get free lifetime licenses and additional technical support if they transfer their allegiances from Oracle by the end of June.
Notice SQL Server 2016 drops BI Edition available in earlier 2012/2014 releases#sqlserver https://t.co/Ng3AdEV5vX pic.twitter.com/S70qVWuTHy

— Neil Hambly (@Neil_Hambly) May 2, 2016
"SQL Server 2016 owns the top TPC-E performance benchmarks for transaction processing, the top TPC-H performance benchmarks for data warehousing, and the top performance benchmarks with leading business applications like PROS and KPMG," said Tiffany Wissner, Microsoft's director of data platform marketing.
"Customers can also gain tremendous performance improvement by simply upgrading to SQL Server 2016 without application changes (e.g. queries will run up to 34x faster). In addition to leading performance benchmarks, SQL Server 2016 also delivers top price/performance for both workloads."
Microsoft also reckons SQL 2014 users can squeeze much more speed out of their database server hardware by shifting to SQL 2016.
On the security side, SQL Server 2016 will come with Microsoft's new Always Encrypted feature, which analyzes data without decrypting it using homomorphic encryption. Research from Microsoft suggests that the analysis of encrypted information can be effective and doesn't come with a huge speed disadvantage, but it's going to be interesting to see how this works outside the lab.
Merv Adrian, research veep for information management at Gartner, said the launch is important for Microsoft to carry on growing in the database market. Last year Redmond billed about $7bn for its database products out of a total market of $36bn, according to Gartner's figures, and Microsoft grew sales at double the average rate for vendors.
Adrian said similar customer conversion offers to Microsoft's for Oracle users hadn't had much success, since making the change would be hugely complex and costly for most users. But Microsoft could pick up a lot of SAP customers by wooing those using Sybase, which shares a codebase with SQL Server, he pointed out.
The potential massive disruptor is SQL Server 2016 for Linux, which Microsoft announced a few months ago but which won't be available until the middle of next year.
"Microsoft simply wasn't on a lot of shortlist for some deals because it didn't have a Linux offering," he told The Reg. "Right now they're like a second-best footballer who only uses one leg. With the Linux port, Microsoft gets access to a substantial business they didn't have before." ®
Sponsored: Minds Mastering Machines - Call for papers now open