UK's GDS to hire 300 folk. Silver lining: They'll be evicted from Holborn
Embiggening UK.gov tentacle will be banished to hot-desk hell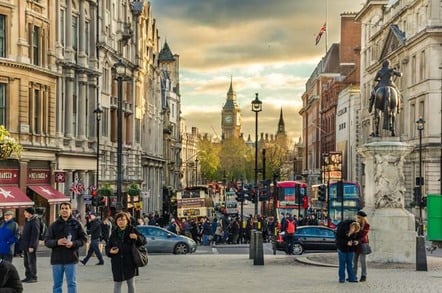 The UK Government Digital Service (GDS) is to hire nearly 300 more staff, beefing up its full-time employees to 830, according to sources.
As such, the body is planning to move from Aviation House in Holborn, London, where it has been based since its formation in 2011.
Apparently that office is no longer big enough. Insiders suggest one proposed answer is to establish a hot-desking hub in Whitehall instead.
GDS currently has 550 full-time employees as well as a large number of temporary staff. In George Osborne's Spending Review last year it won £450m to deliver savings of £3.4bn during this Parliament.
However, it is unclear how much the body has saved via "digital transformation", beyond the cost savings associated with its spending controls and savings from running fewer government websites. It is also unclear what its strategy is for spending the £450m windfall.
GDS won extra funding from the Spending Review for its "government as a platform" project. This is intended to cut the duplication of IT systems across government and create "a common core infrastructure of shared components."
According to a leaked draft strategy seen by The Register, departments are to lead business transformation, with GDS to play a supportive role. But no concrete plans will be published until September this year.
A Cabinet Office spokesperson told The Register: "We are always looking at where we can improve and enhance the GDS workforce, because digital transformation is vital for improving government services and making sure taxpayers get value for money." ®