First rocket finally departs Russia's Vostochny cosmodrome
Putin witnesses inaugural Soyuz launch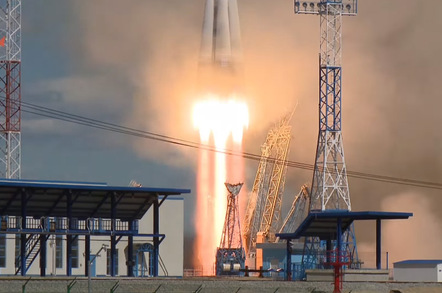 Russian president Vladimir Putin was on hand earlier today to witness the first launch from Russia's new Vostochny cosmodrome, as a Soyuz lifter carried three satellites* heavenwards.
The rocket departed the launchpad at 05:01 Moscow time (02:01 GMT), following a 24-hour knock-back due to a technical glitch.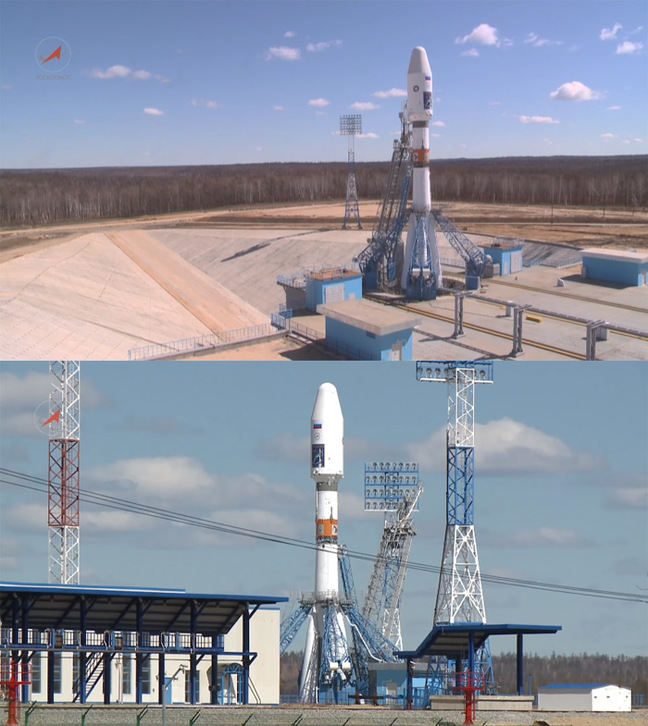 Shiny new cosmodrome. The Soyuz on the pad at Vostochny earlier today. Pics: Roscosmos
In fact, the first Vostochny cosmodrome launch was planned for December last year, but construction overruns at the site in Russia's Eastern Amur region put a serious dent in the schedule.
The project has also been hit by corruption scandals which, according to the BBC, have resulted in four arrests. Putin grimly warned: "If their guilt is proven, they will have to change their warm beds at home for plank-beds in prison."
The president was more upbeat about finally getting Vostochny into service. He told staff from Russian space agency Roscosmos: "I want to congratulate you. There's a lot to be proud of. The launch could technically have taken place yesterday, but the hardware overreacted and it was aborted. But that's a normal occurrence.
"Most importantly, the launch complex you developed is operating, functioning well. There's a lot of work up ahead, but this was certainly a very serious, significant step in the development of Russian cosmonautics."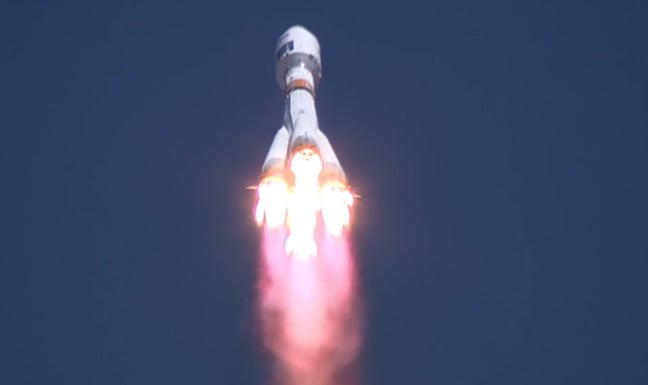 Congratulations, and vodkas all round. The Soyuz soars heavenwards earlier today. Pic: Roscosmos
Vostochny cosmodrome is intended to reduce Russian reliance on Baikonur in Kazakhstan. Work on various launchpads is ongoing, but it'll ultimately host 10 launches a year. ®
Bootnote
* "Scientific satellite Mikhailo Lomonosov, an experimental nanosatellite SamSat-218 and a civilian distance viewing satellite Aist-2D." The trio were placed into orbit by a Volga upper stage.