Quick, download your stuff! SurDoc shutters consumer-grade secure cloudy storage
Get it off before the end of May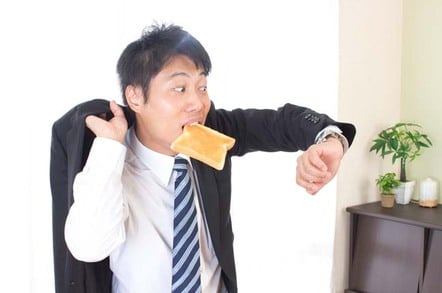 Cloud-based secure storage outfit SurDoc has announced plans to discontinue its consumer service in order to concentrate exclusively on enterprise sales.
In a statement, US-based SurDoc said that consumers have a month to download their data and make alternative arrangement before the service is zapped.
Customers' subscriptions will be refunded.
The company said:
In recent years SurDoc has achieved to establish itself as technology leader with TruPrivacy, the securest cloud data encryption technology, and SurFS, the fastest cloud storage system at lowest cost. The SurDoc board has decided to focus our business on being an excellent technology provider in order to sharpen SurDoc's profile as cloud technology leader and enterprise service provider. Consequently, all SurDoc consumer services (including paid subscriptions) will be discontinued on May 31, 2016 23:59 PDT.

The most important thing that you need to do now is to make sure that you have at least one copy of all data that you are storing at SurDoc at your local PC, a storage media or another storage service. Please make sure to download all data from SurDoc until May 31, 2016 23:59 PDT to avoid any data loss.

With this announcement we will be starting to cancel all subscriptions of all users who have purchased one of our paid plans. We will also be refunding all payments from subscription terms that will run beyond the date of discontinuation of SurDoc services on May 31, 2016 23:59 PDT.
The demise of SurDoc's consumer offer follows days after Barracuda decided to can its consumer-focused Copy/CudaDrive service.
The demise of both services comes against the wider context of other cloud companies putting up prices and cutting services. ®