Watch it Apple: time has come for cheaper rivals' strap-ons
Cupertino losing streaks continues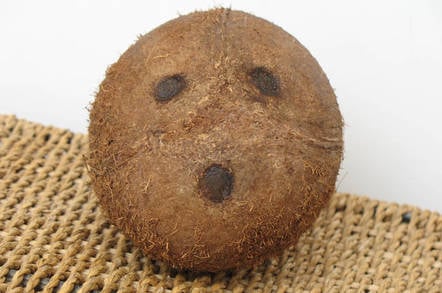 Apple Watch started 2016 on a losing streak, ceding market share* to a range of cheaper rivals.
Q1 is a hangover quarter across the entire consumer electronics sector, and particularly in wearables, which can be expected to suffer a post-Christmas slump.
Strategy Analytics has estimated that Apple shipped 2.2 million in Q1 2016, but its share fell from 63 per cent in Q4 to 52 per cent.
Dark horse Samsung showed a steady year-on-year improvement with 0.6 million units shipped. The Korean giant uses its own Linux-based Tizen platform for its Gear S2, but these only started to ship in quantity late in the year. Tizen works with a number of Android phones, but Samsung has yet to do more than tease the iOS version - it isn't yet available.
A variety of rivals including Pebble, watches from fitness band vendors, and Android Wear hopefuls mopping up 1.4m. For its part, Pebble is changing direction, away from the general purpose enthusiast to the fitness obsessive.
The data lends weight to the view that the Apple Watch doesn't have enough gas in the tank to enthuse the mass market. Apple-brand loyalists were early adopters, but the word of mouth wasn't good. The Watch itself is a capable but clumsy device - and by going for a bulky square design rather than a more traditional circular design, it may well have made the wrong choice. Android Wear makers have largely ditched square for circular over the past two years.
It was Apple's first post-Steve Jobs product category - but is arguably a device that Steve Jobs would never have approved for release.
This was not Apple's greatest week, what with its quarterly sales declining for the first time in 13 years, and now evidence that demand for the Watch is dipping.
Bootnote
* One analyst, James Moar of Juniper, memorably described it as "a category waiting for a market," back in January ®p>