Speaking in Tech: Analysts suddenly realise OpenStack exists
You can't ignore a trend forever. Right? Right?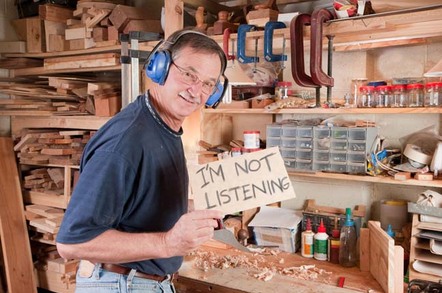 Podcast

Another week in tech, and another banter-packed episode of The Reg's one-and-only podcast. Join your your hosts, Greg Knieriemen, Ed Saipetch and Sarah Vela for everything you need to know about tech and the business of IT. This week, the whole gang is together to talk about OpenStack, the Samsung S7 edge, Microsoft thumbing and Uber tipping. Their special guest this week is Marie Hattar, chief marketing officer for Ixia.
If you're not a great listener, they've broken it down for you so you can get to the part that interests you. Adam Corolla doesn't do this for you. None of the podcasts do. Here's where the info is:
(1:00) Ed reports in from OpenStack Summit
(2:00) Gartner discovers OpenStack
(5:16) SolidFire gets a new CTO
(7:14) Greg's review: Samsung Galaxy S7 edge… the greatest phone ever built
(11:20) Facebook Camera App may be on the way
(15:35) Microsoft's new iOS one thumb keyboard
(17:39) Tipping is coming to Uber
(21:16) FLASHBACK: Laser Blast for Atari 2600 (1981)
(21:46) Introducing Marie Hattar, Chief Marketing Officer for Ixia
(24:04) The transition from Canada to the Bay Area
(27:40) Ixia's move to the enterprise
(30:39) From engineering to marketing
(35:56) The technology behind Ixia Visibility portfolio
Listen with the Reg player below, or download here.
Podcast Subscriber Links
Subscribe through iTunes
Subscribe through Google
Subscribe through Stitcher
Feed URL for other podcast tools – Juice, Zune, et cetera: http://nekkidtech.libsyn.com/rss