Cloud! IoT! APIs! Collect all the data! Samsung wins today's tech bingo
Open Artik platform for making sense of the internet of things launches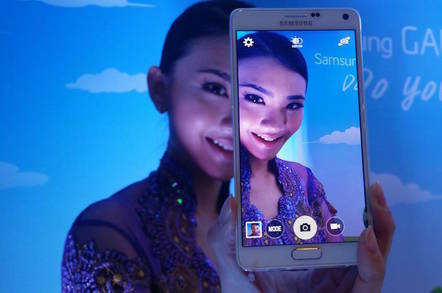 Samsung has launched a new cloud service, aimed at the internet of things (IoT), that lets companies collect, store and act on data from any device.
The Artik Cloud service is named after the company's line of chips that it announced a year ago that are specifically designed to be small and work for wearables and other connected devices.
The cloud service uses open APIs and will let companies securely add devices as well as pull, store, analyze and react to data coming in from connected devices. The idea is to provide a quick and easy solution to companies that want to start rolling out IoT networks.
"Rather than spend your time writing low-level libraries, we invite you to use our development tools and open APIs to bring wearable tech, smart devices and hubs to market more quickly, cheaply and easily," the company said.
Currently, it is not easy getting IoT networks to work, thanks to a huge array of products and protocols. Samsung says its new service will work with the vast majority of what is out there and with multiple protocols (REST/HTTP, WebSockets, MQTT, and CoAP).
It also claims to offer secure communication between any device and the cloud as well as data analytics and storage. New devices can be rapidly added through a "universal language to describe device states and actions," it says.
Secure
Devices can be added securely through TLS and certificates, internet standards are used for authentication and authorization, data privacy is built in, and open APIs are used to collect and query data. Samsung says the platform can handle apps and services built on the vast majority of platforms, including Objective C, iOS, Android, JavaScript, Swift, PHP, Python, Ruby, Scala, and C#.
President and chief strategy officer, Young Sohn, was quoted as saying: "Unlike many other IoT cloud platforms, Artik Cloud breaks down data siloes between devices and enables a new class of IoT applications and services. The launch of this exciting new platform not only signals Samsung's foray into the cloud services market, but reinforces our belief that, by creating powerful open platforms, we can harness the information generated by IoT to develop new insights and new approaches to address the major global challenges of today and tomorrow."
The service was announced at the start of Samsung's developer conference in San Francisco. Artik Cloud has a tiered pricing model – full details not available publicly – starting at free for testing. More info is at artik.cloud. ®