Microsoft gifts free support to Azure big spenders
Enterprise agreement holders to receive free advisory services that will help Microsoft too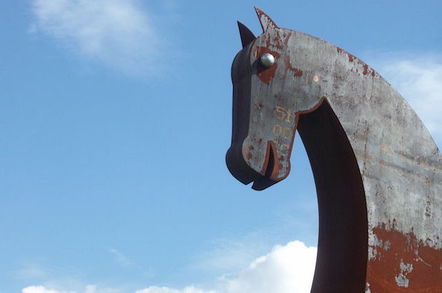 Whenever a big tech company offers something for free, you've got to ask what's in it for them.
What, then, to make of Microsoft's announcement that some customers will be given a year of free support?
To get the freebie you'll need to buy Azure Services under an Enterprise Agreement (EA), sometime between May 1, 2016, through June 30, 2017. Or have an EA covering that period.
If your EA doesn't include support, you'll get Azure Standard support gratis. The service usually costs US$300 a month, promises a two-hour response time and is recommended for those with "Limited business critical dependence on Azure."
If you've already paid for Azure support, Microsoft will level you up. For those who've paid for Standard support, that means the "Professional Direct" tier aimed at those with "Substantial dependence on Azure". In this tier you get one-hour response times and some advisory services. Those who've signed up for that level will get six "App Consulting Services Sessions" in which Microsoft folks will offer "customized one-on-one consultation with a technical expert on a variety of Azure-related topics, such as architecting cloud environments, design and implementation of apps on Azure, and workload deployment."
And there, it seems, is what's in it for Microsoft because by making it more likely Azure EA customers will talk cloud with Redmond's roustabouts, it creates the chance to advise you on how to use more Azure more often. Which for a company transitioning from licence sales to an as-a-service outfit is just the kind of conversation that needs to happen as often as possible.
So take your free support, Reg readers. And make sure you get your pound of flesh from it. Microsoft's planning to. ®
Sponsored: Detecting cyber attacks as a small to medium business