Will Comcast's set-box killer murder your data caps? The truth revealed
Is it a net neutrality issue? That's a bit complicated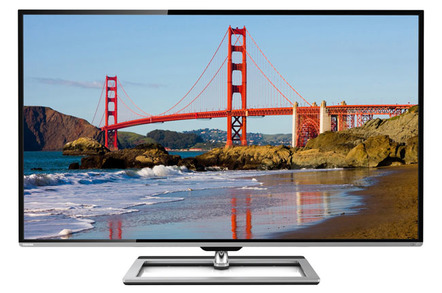 Earlier this week, Comcast announced the Xfinity Partner Program, a service that will pipe TV directly into a subscriber's smart TV or streaming box without the need for a cable set-top box.
The service would run through an app built on HTML5. This led some readers to question whether the TV content would be counted against the monthly download limits Comcast places on its internet service.
No need to fear. El Reg has learned that Comcast considers the streamed TV broadcasts to be separate from broadband internet data; streaming cable TV will not count towards your caps. The reasoning being that content is just the regular TV service that only runs over Comcast's own network.
This is the same reasoning Comcast used earlier when it introduced the Stream TV service that raised the ire of net neutrality advocates.
So, is this new service going to be a similar concern in the net neutrality debate? Maybe not.
Matt Wood, policy director with open internet group FreePress, noted that, unlike a Stream TV service that can be accessed by mobile devices over the web, the box-less service only transmits TV to a television set at a home, in a fixed location.
"That to me, says this is really like a Title VI cable service," he told The Register.
This, Wood explains, makes the service more apt to fall under the classification of television broadcasts, and not subject to net neutrality protections or regulations.
Other net neutrality backers are not so sure. Ernesto Falcon, legislative counsel with the Electronic Frontier Foundation (EFF), noted that the TV service is not so different from the other streaming video services Comcast does subject to data caps.
Falcon notes that companies such as Netflix and Amazon utilize interconnect deals they themselves run in large part on Comcast's own network, just as the TV service does.
"When they say it is an IP-enabled service and it is traveling over their network, why is it not an internet service?" he told The Reg.
"I think this just goes back to why the FCC needs to do something on zero rating. The ISPs are testing the FCC's net neutrality order, to see how far they can and can't go."
Both Wood and Falcon also noted that Comcast's new initiative coincides suspiciously well with renewed FCC efforts to open the market for cable boxes up to third-party vendors. That initiative is facing staunch opposition from Comcast and other members of the NCTA. ®
Sponsored: Detecting cyber attacks as a small to medium business