Microsoft's Azure and Office 365 growth slows
Nadella sticks to FY (fictional year) $20bn cloud target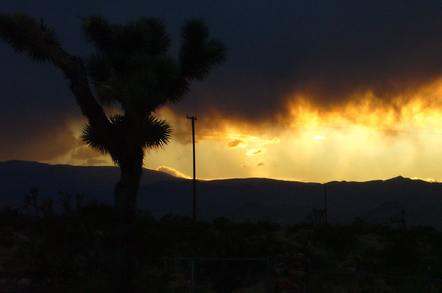 Analysis Microsoft has reiterated its belief in a mythical annual income of $20bn from cloud despite growth in Azure and its apps-as-a-service business slowing.
Chief executive Satya Nadella Thursday reiterated the existing belief Microsoft will hit £20bn "run rate" in cloud business for fiscal 2018. That's the fiscal year after Microsoft's current fiscal year.
"We exceeded $10bn in commercial cloud annualized revenue run rate," chief Nadella claimed in announcing Redmond's third-quarter results.
"We're halfway to our FY 2018 goal of $20bn," he said.
Run rate are fictionalized projected earnings that firms like Microsoft are throwing out "run rates" to convince Wall St their cloud business is real and long term.
Importantly, it need to convince them that cloud is a viable swap-in to declining existing revenue streams made from things like selling on-premises software or selling software to makers of PCs.
Run rate is how a company's financial performance would look if you extrapolate current results over a given (much longer) time period – not taking into account seasonal/buying fluctuations and other factors.
However, any £20bn target is surely looking wobbly.
Revenue from Microsoft's Intelligent Cloud unit that encompasses its flagship Azure infrastructure and platform as a service grew three per cent to $6.1bn in Q3.
In constant currency, Intelligent Cloud was up eight per cent. But in the second quarter, Intelligent Cloud grew five per cent (or 11 per cent in constant currency) to $6.3bn.
The Intelligent Cloud unit also includes Microsoft's on-prem server software products, including Windows Server and SQL Server. Microsoft claimed revenue from Azure grew 120 per cent during the third quarter – but Azure grew 140 per cent in the quarter before.
Things were slowing in Microsoft's applications-as-service business, too.
Office 365, housed in the Productivity and Business Process unit, saw 63 per cent revenue growth in constant currency. However, Office 365 grew 70 per cent in constant currency in the period before. Dynamics online saw revenue growth of nine per cent in constant currency versus 11 per cent before. ®