Whitehall waste: Cash splashed on consultants and temps up 90% in half decade
Who will hold these mandarins to account? More mandarins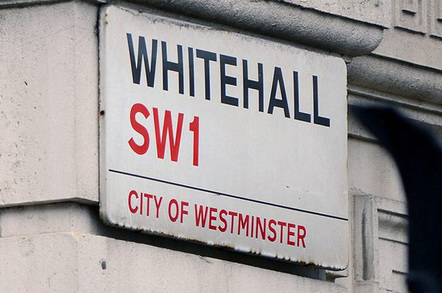 Update Taxpayers cash that government spends on consultants and temporary staff has soared by up to 90 per cent over the last five years to £1.3bn, as Whitehall struggled to build technical skills in-house, an official report confirmed.
The Committee of Public Accounts probe into temp costs found departments' overall spending had mounted since 2011-12 as "specialist temporary staff often cost twice as much as permanent staff".
The committee said it was "not convinced" the Cabinet Office has a clear strategy to reduce the skills gap across government, and is concerned deficiencies in departments' workforce planning "means they do not know their future resource needs and will have to resort more often to using consultants and temporary staff".
Earlier this year the chief executive of the civil service John Manzoni said the government needs to bring in "thousands" of digital tech folk to lower the high number of failing IT transformation projects
However, a separate Whitehall report into senior civil servants pay published yesterday found that low pay has been an issue in recruiting folk for commercial and digital roles from the private sector.
The main 17 government departments and their agencies paid permanent staff salaries totalling £17bn in 2014-15, said the PAC report. Departments also spent £1.3bn on consultants and temporary staff, who are paid as independent suppliers rather than as employees.
Meg Hillier MP, Chair of the PAC, said today:
"Public services are under huge pressure from budget cuts yet taxpayers' money continues to be wasted because of poor workforce planning.
"Funds that could be spent on services are instead going to pay costly and avoidable bills for staffing. This is simply not good enough. There is a place for buying in expert advice and using temporary staff if there is a skills gap but departments first need to be sure they do not have access to these skills in-house. Getting this wrong costs the taxpayer dear.
She said the Cabinet Office has so far recruited 150 senior digital staff. "However, departments will find it difficult to retain these recruits while the civil service lacks a clear career path for successful project delivery and technical specialists to rise to the highest level.
"We are also concerned that the Cabinet Office cannot properly be held to account for its future performance as its plans to develop the specialist functions remain vague and underdeveloped." ®
Update
The Cabinet Office contacted the Reg after the publication of this story to say: "We are carefully considering the recommendations of the report and will respond in due course. This Government is scrutinising spend like never before. We've stamped out excessive spending on consultants and put in place stringent spending controls. The total spend on consultants is still less than half of that in 2009/10.
"We are actively building the skills we need to improve our delivery capability in a number of areas. But of course, sometimes we need specialist expertise quickly, especially where we are undertaking complex transformative projects and need to draw on experienced minds. But we only do this when the key skills are not readily available within the Civil Service and where it delivers better value for taxpayers."
Sponsored: Detecting cyber attacks as a small to medium business