Toshiba notebook disk drive slims down. You like that, gamers?
Same capacity, a bit less thick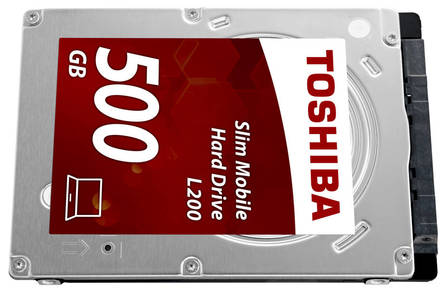 Toshiba has thinned is L200 500GB internal drive, shaving off 26 per cent of its thickness, so it takes up less space in notebooks and gaming consoles.
The L200 Slim, with its 7mm z-height, has the same 500GB capacity as the thicker L200 with its 9.5mm z-height. It also sports the same 92g weight, but it only has an 8MB buffer instead of the 64MB one in the L200.
Toshiba tells that the drive "combines a proprietary cache algorithm with buffer management that ensures rapid access to frequently-used applications and data." We don't know if clever software can make up for a 87.5 per cent reduction in buffer size, and Toshiba doesn't provide transfer speed numbers.
That weight similarity suggests that the internal platter count is the same as the L200, and we understand that to be a single platter drive.
There is a 1TB L200 drive, which also has a 9.5mm z-height, but weighs 117gm, suggesting there is a second platter inside.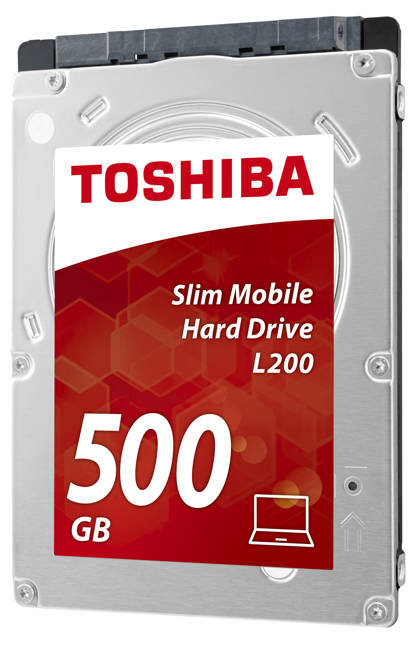 The L200 500GB drives have the same 6Gbit/s SATA interface and 5,400rpm spin speed. We're told the LK200 Slim has an average latency of 5.56ms, the same as the 1TB L200.
You can see info about the L200 Slim on Toshiba Europe's website, and the drive should be available for purchase in May, according to Toshiba Europe. It will come with a 2-year warranty and cost £36 (about €43). The L200 Slim is not listed on Toshiba's US website, although the 500GB and 1TB L200s can be found there. ®