ARM Holdings gives the thumbs-up, reports revenue and licensing uptick
Shares up despite FTSE 100's moody Wednesday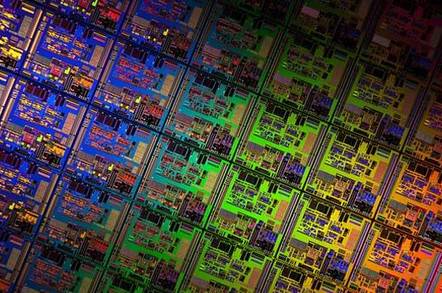 Chip designer ARM has reported revenue and profit increases in Q1, with its shares trading up despite a moody FTSE 100 this morning.
Q1 2016 saw a year-on-year dollar revenue rise for ARM at 14 per cent (22 per cent in £) when its results were posted today. Pre-tax profits of £137.5m are an increase of 14 per cent year-on-year.
Boasting that 4.1 billion ARM-based chips had shipped in Q1, despite an expected cooling period for smartphone makers, the company stated that it expected royalties from ARMv8-A, which "will continue to penetrate in mobile and enterprise markets," keeping its royalty revenues going strong.
It warned that "macroeconomic uncertainty remains," however, and could "influence consumer and enterprise spending in 2016, potentially impacting semiconductor sales and industry confidence."
The company previously warned about such uncertainty when it posted its annual results in February.
Its shares rose 3.8 per cent this morning to an even £10, despite the FTSE 100 trading over 23 points lower in the first hour of trading this morning.
As is being predicted by absolutely everybody in the technology sector, revenues – in ARM's case, derived from licensing – will be boosted by the the Internet of Things.
Total dollar licence revenue increased by 11 per cent year-on-year to $148.3m, while processor licensing was up by 24 per cent at $191.9m, though physical intellectual property plummeted by 46 per cent, "mainly due to the timing of engineering milestones linked to revenue recognition on contracts for the next generation of advanced physical IP."
Simon Segars, ARM's CEO, said that connected devices are "generating huge amounts of data that needs to be protected, transmitted, managed and stored across the internet.
"These trends are creating fantastic opportunities for ARM and our Partners. They are driving our licensing, as more companies need access to smart processors to build intelligence into more products, and they will drive future royalty revenue as more consumers and enterprises choose to buy smarter and more connected products," added Segars.
Meanwhile, rival Intel is set to literally decimate its workforce as it moves away from being a PC chip company. ®