Big Content seeks to ban Kickass Torrents from Australia
Copyright Act's new 'block the bandits' provision wheeled into court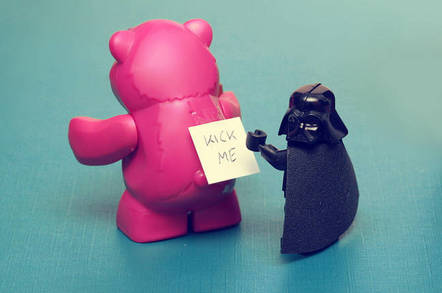 Australia's music industry wants Kickass Torrents blocked by local internet service providers.
The Australian Recording Industry Association (ARIA) has announced legal action in the Federal Court against the site, under last year's amendments to the Copyright Act.
Those amendments, in Section 115A of the Act, allow a right to seek injunctions against allegedly-infringing sites. That's the power ARIA members Universal Music Australia, Warner Music Australia, Sony Music Entertainment Australia, J Albert & Son and APRA/AMCOS want to use to block Kickass Torrents.
Their joint statement claims the torrents site earns "millions" from advertising.
The Internet Industry Association has issued its boilerplate conciliatory statement expressing sympathy for creatives, reiterating that it doesn't believe site blocks work, and encouraging education to address piracy.
The attempted ban on Kickass Torrents is the second such action of which Vulture South is aware: a cabal of movie studios invoked the law in February in an attempt to block Filipino site SolarMovie. ®