Brexit would pinch UK tech spend but the EU wouldn't care – survey
Cloudy saviours mean IDC predicts only 'mildly negative' impact on UK spending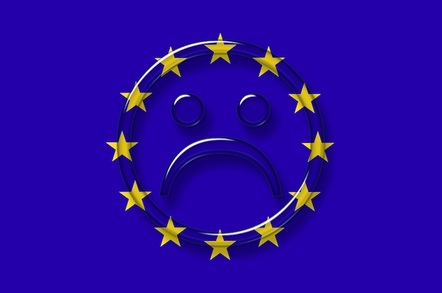 If the United Kingdom chooses to leave the European Union – a so-called "Brexit" - Europe's information technology industries would not bat an eyelid and IT spending in the sceptred isles would only experience a "mildly negative" dip.
That's the consensus opinion to which analyst outfit IDC is putting its name after polling its analysts across the European Union.
The "mildly negative" impact isn't quantified in teasers to the paywalled US$500-a-page three-pager, titled Brexit and its Impact on IT Spending in the U.K. and Europe: Current Consensus Among IDC's European Analysts.
But IDC's finest think that a few factors will keep the impact of a Brexit mild, among them growing spend on "third platform" technologies like cloud, mobility and analytics that won't slow for anything.
The firm also thinks that nobody will rush to un-pick multi-year software and/or outsourcing deals as they wrestle with the wider ramifications of a Brexit.
On the downside, the firm feels that once the un-picking starts, the financial services, manufacturing, and retail & wholesale sectors may struggle to sustain current levels of IT spending.
The analyst house also hedges, saying that until a Brexit's details have been negotiated, it's hard to say just what the UK leaving the European Union will mean. Thanks for clearing that up then IDC. ®
Sponsored: Minds Mastering Machines - Call for papers now open