Windows 10 Mobile races to summer with useful facelift
Feeling lucky?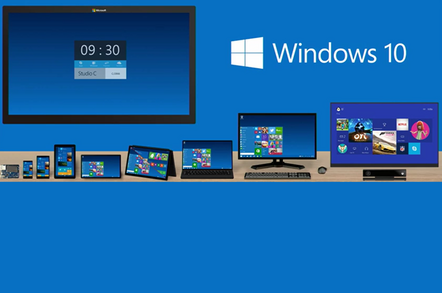 Say what you like about Microsoft, but it has created a really worthy successor to the Japanese game show Endurance. Microsoft's perpetual beta test programme "Windows Insider" overnight delivered new code with which to torture the most hardy contestants.
The Windows 10 code branch – codenamed Redstone, but formally called "Windows 10 Anniversary Edition" (note the black humour) – is earmarked for summer release on the desktop, but lags behind on mobile. Insider participants in the fast (aka most painful and risky) track haven't had many new features to test this year, until now.
Preview Build 14322 bundles together many usability and visual improvements are bundled together, which bring it much closer to the configurability of Android.
You can control media playback from the lock screen, juggle the order of quick settings around the quick settings pane, while notifications require less squinting. Glyphs have been added to the settings pane - although compared to rival platforms, it's still hard to differentiate items in Windows 10, as they lack colour, and wireframes are harder to discern than strong visual blocks.
(That's why you don't see wireframes on many roadsigns).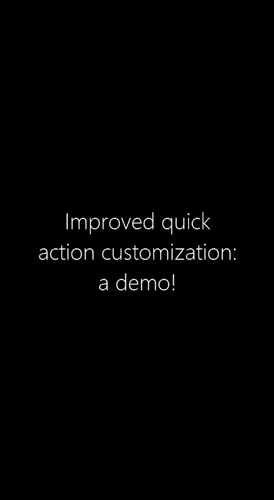 For business users, W10M introduces support for USB Ethernet adapters for Continuum.
"Not all adapters are supported yet – more will be added in a future update," Microsoft explains.
There are many smaller improvements, the most interesting of which is making Cortana reminders accessible to the share framework for UWP (Universal Windows) apps. It works for photos too. So you could remind yourself to look at a calming photo of kittens at a preset time. Who wouldn't find that useful?
Redstone mobile builds have been dogged by terrible battery life - our test units can go flat after three hours of standby - but there are no promises yet. The battery settings have been juggled around.
And there's a new set of emoji – Microsoft Emoji v3.0. (Direct link to GIF - click for a headache). Which changes everything, really.
The cumulative effect makes W10M much more attractive. To get the build you have to opt in to the Fast Ring. Microsoft details the changes here. ®
Sponsored: Minds Mastering Machines - Call for papers now open