Vinyl LPs to top 3 million sales in Blighty this year
But can you get Bouncing Babies by the Teardrop Explodes?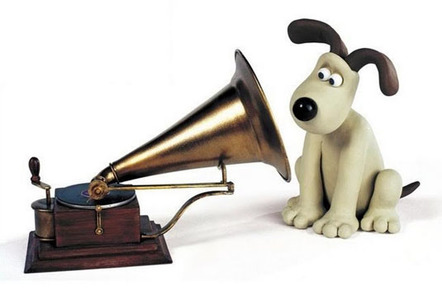 Last month Sainsbury's began stocking vinyl for the for first time in almost 30 years. The BPI today predicted estimates for vinyl sales will likely top 3m in the UK, and perhaps 3.5m. 2m vinyl LPs were sold in 2015, the highest for 21 years, and only broke back through the million mark in 2014.
It's an astonishing recovery, which owes much to Record Store Day, a grassroots promotion by independent record shops which began in 2008. A decade ago, there was only one UK pressing plant left. Vinyl manufacturing equipment was being rescued from scrap by muso aficionados like Jack White. White today owns his own pressing plant, and militantly evangelises analog.
According to the Official Vinyl Chart, the best-selling vinyl LPs for 2016 in Q1 were:
1. David Bowie - Blackstar
2. Amy Winehouse - Back to Black
3. The 1975 - I Like It When You Sleep
4. Adele - 25
5. The Stone Roses - The Stone Roses
6. David Bowie  - Nothing Has Changed – The Very Best Of
7. Various Artists - Guardians of the Galaxy: Awesome Mix 1 – Original Soundtrack
8. David Bowie  - Rise and Fall of Ziggy Stardust
9. Bob Marley & The Wailers -   Legend
10.Fleetwood Mac - Rumours
And the best-selling singles:
1. David Bowie - Golden Years
2. The 1975 - A Change of Heart
3. David Bowie  - Space Oddity
4. Massive Attack ft. Azekel - Ritual Spirit
5. Jeff Buckley - The Boy With The Thorn In His Side
6. David Bowie - Fame
7. Blossoms  - At Most A Kiss
8. New Order - Singularity
9. PJ Harvey - The Wheel
10. David Bowie - Sue (Or In A Season Of Crime)
It's encouraged a revival in sales of turntables - not all of which are particularly good - and more encouragingly, mono reissues of classics.
You're lucky if you have an independent record store. So tomorrow, instead of making Silicon Valley's cynical plutocrats even wealthier, why not go and support them? As a feel good bonus, the musicians and songwriters actually get paid. But read our guide first. ®
Bootnote
Your reporter pleads a bias: having started an independent record shop in the long distance past.