Half of Facebook's Free Basics users ditch the freebie web-lite service for the paid-for real deal
Zuck clings to 24 million BBC News, ESPN readers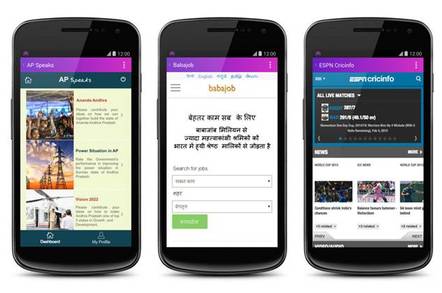 Internet.org aka Free Basics – Facebook's slice of the web for the developing world – has been controversial, but that isn't stopping the social network.
The internet service requires a SIM card from a participating mobile operator, and grants free access to Facebook, BBC News, Dictionary.com, er, ESPN and a few other sites.
It is now operational in 37 countries, although it's been banned in Egypt and the deployment in India is on hold. To date, 24 million people have been taking advantage of the free sites, according to Ime Archibong, Facebook's director of product partnerships.
At its annual F8 Developer Conference in San Francisco, Facebook unveiled new tools to help website makers tune their pages for developing markets – where bandwidth is tight and viewing devices (typically older and low-end mobile phones) are relatively underpowered.
To give developers spoiled by broadband a steer, Facebook has released the Free Basics Simulator, a development kit that allows coders to experience exactly it's like using a basic handset using a 2G or 3G connection. So far, 500 developers have been using the software in beta.
"It has been tremendously useful for us," said Jack Herrick, CEO of how-to website wikiHow. "We slimmed down images and took out most of the Javascript, which makes our site run a lot faster – and now people stay longer as a result."
Herrick explained that his website had tried other methods for delivering webpages to developing nations, including sending out USB thumb drives containing documents, and sponsoring free laptops for schools with the website preloaded, but that none had worked as well as Internet.org, apparently.
There's also "Demographic Insights for Developers" now available, which helps websites "better understand the types of people using their services on Free Basics." For ads, right? Oh no, it's so that "developers can tailor the content and product experience of their Free Basics service."
One interesting tidbit on the program was that people don't stay with it very long. Emeka Afigbo, Facebook's manager for product partnerships for Middle East and Africa, said that half of all Internet.org users buy a data plan from their telco within 30 days of trying Facebook's free service. ®
Sponsored: Detecting cyber attacks as a small to medium business